It took ladies from ARS forum (home of Slovenian polish freaks) less than an hour to sniff out that our Mullers started to carry Catrice polishes. :D
I went through my archive photos and found an unpublished photo of Catrice polish – I Scream Peach!.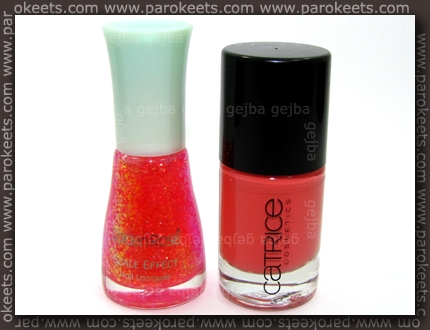 Very nice coral shade that leans a little bit more to the pink side. Take your time while applying this polish – it's related to pastel shades so a little bit of patience and polish loaded brush are a must.
Two coats + top coat.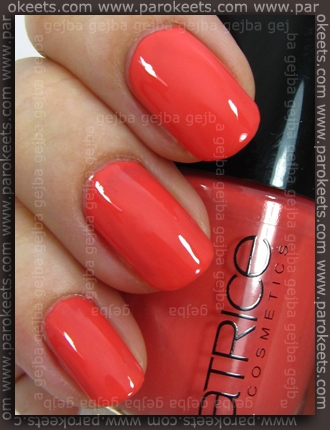 Soon I added one coat of Golden Rose Scale Effect 12 I got from Ukraine.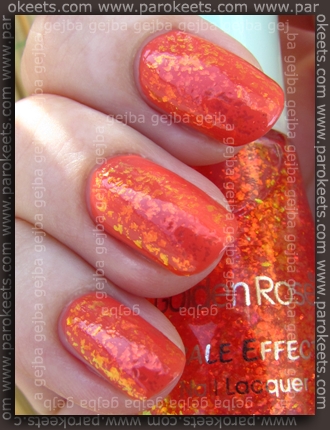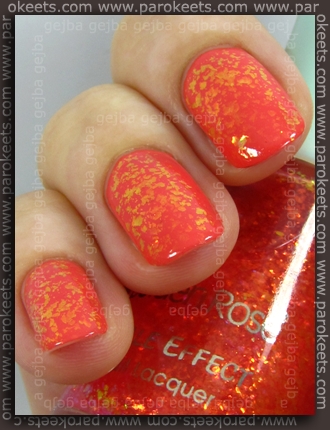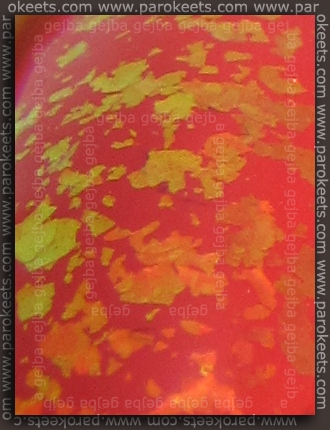 Now I simply have to have all of the Scale effects.