Few weeks ago I stumbled upon small Maybelline stand … some kind of spring collection. Even though polishes probably came from their regular Mini Colorama line, I bought three shades: Candy Apple, Cherry Sweet, Peach Cocktail.
Peach Cocktail is great peachy shade with gold shimmer and small pinkish flakes. I used 2 layers + top coat.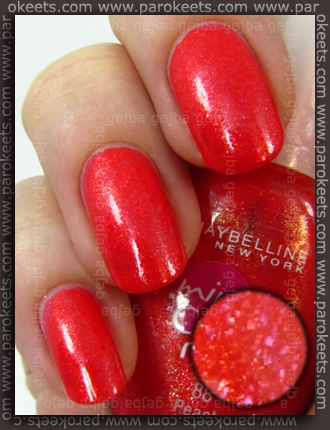 Cherry Sweet is another shimmery/glittery shade. In this polish they used round glitter in various colors – copper, red … I used 3 layers + topcoat.
Candy Apple was the only creme shade I bought. I adore this pretty red shade. Another great thing about this polish is its great coverage – one layer can be enough.
In shade …
… and artificial lighting.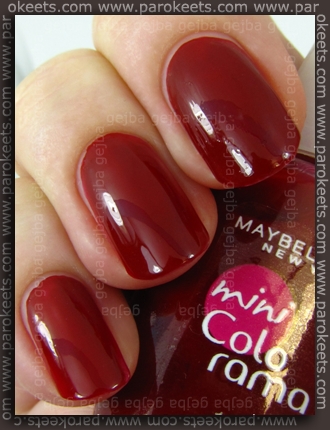 I played around with layering and applied Cherry Sweet or Peachy Cocktail over Candy Apple polish.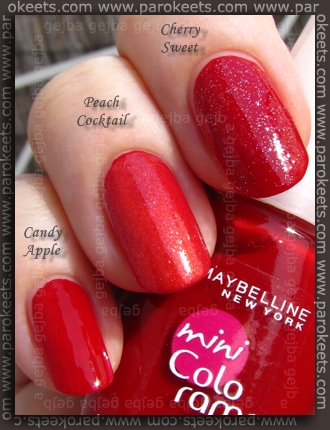 7,5ml of polish costs 2,95 EUR (4 USD).