Do you remember Barry M's black Instant Nail Effect called Black Magic? Yes? Did you like it? Yes? Good, because Black Magic just got company. Namely Barry M released three new shades of Instant Nail Effects. The shades are pink, white and blue. All are perfect for spring and summer and all behave exactly like their black brother.
I know that some of you are interested how do the Barry M's Instant Nail Effects compare to the China Glaze's Crackle glaze. Photos speak for themselves.
316 White Frost is a white crackle polish. On my ring finger is China Glaze – Lightning Bolt. Both are applied over Barry M – Spring Green.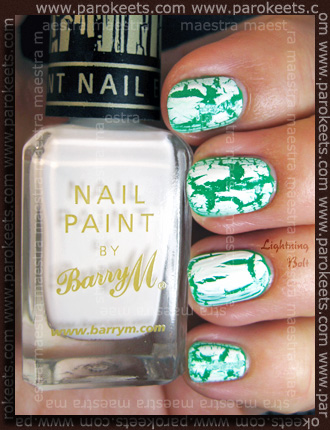 Pink Fizz is a pink crackle polish. It's lighter than China Glaze's Broken Hearted, which is applied on my ring finger. Both are applied over Barry M – Navy.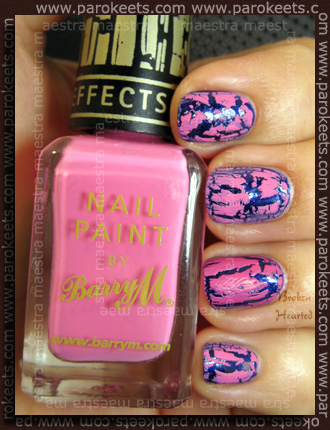 Blue Print is a blue crackle polish. It's applied over Barry M – Indigo.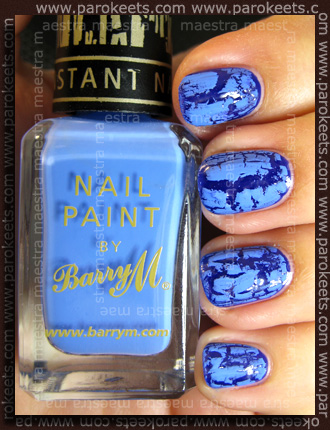 Here is a group photo of Barry M and China Glaze crackle polishes.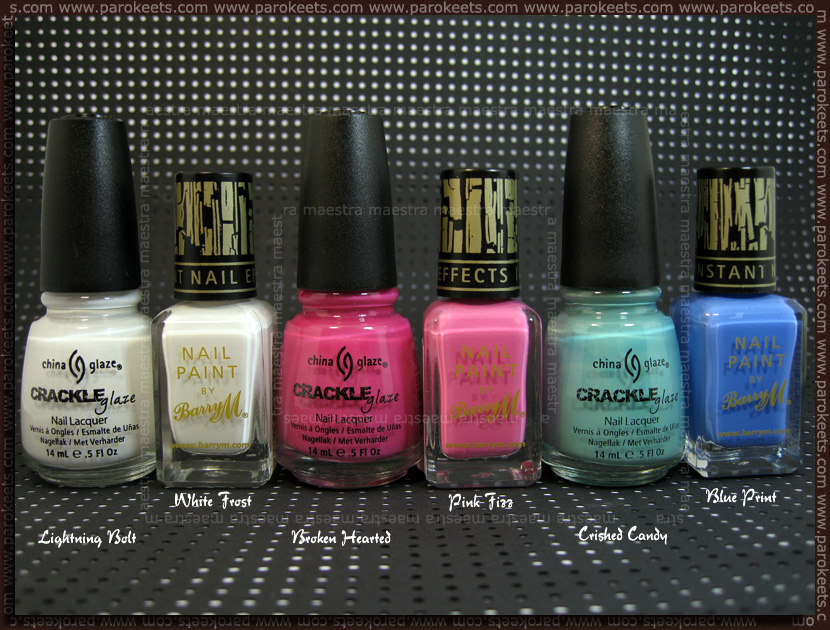 Price in Slovenia: 5,85€ for 10ml.
Price in the UK: £3.99 for 10ml.
I'd like to add a few words on the differences/similarities of Barry M's and China Glaze's crackle polishes. From the distance they are similar, but if you look close enough, you'll see that they crack differently. For my taste the crackle effect is nicer with Barry M's polishes. But that's not the only difference. They don't have the same finish as well. Barry Ms have matte finish, while China Glazes have plastic-like finish. I think all in all the Barry M Instant Nail Effects are a bit easier to work with. As I wrote before, photos speak for themselves.
Now I'm really interested … Which crackle effect do you prefere? Barry M's or China Glaze's?
*Some products were sent to me for review.