We asked you on our Facebook page which one of the new Essence or Catrice polishes would you like to see first … if we bought it, we'll swatch it. We only received one specific answer, so Essence Out Of My Mind swatch is dedicated to Simona.
Out Of My Mind was one of the first polishes that caught my eye on the new Essence stand. Gorgeous green-blue duochrome … of course it went home with me.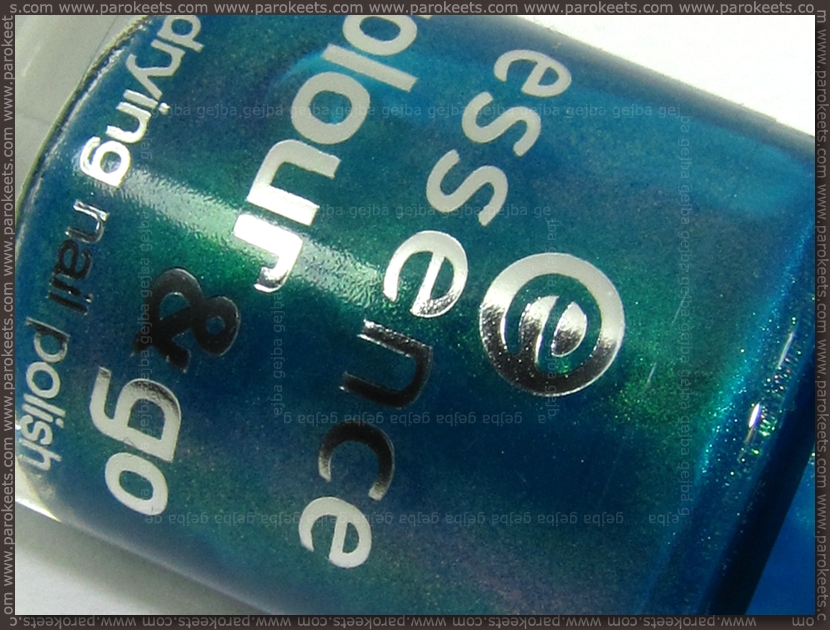 I can't say it was troublesome application, but I seriously dislike the steaks that are visible after you apply the polish. Otherwise I have no complaints with this pretty duochrome shade that does kind of look like Essence Choose Me! polish … without flakies that is.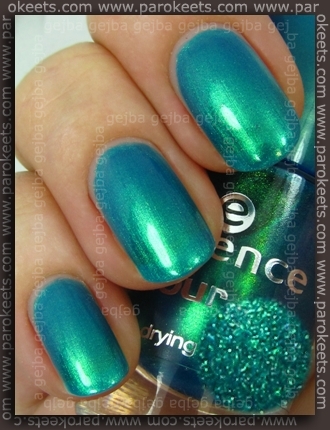 I liked this color and it looked like a pretty base for Essence Crack Me! White so I applied one coat of white crackle polish over Out Of My Mind.
I was not overly impressed – another white crackle polish I have to watch out for perfect thickness if I want to achieve nice cracks. But of course coats tend to be to thick or to thin … and if you take into account that it seem to be making more or less only parallel cracks.  Barry M White Frost looks a lot more appealing to me … Maestra, you better hide it or it may go missing. :D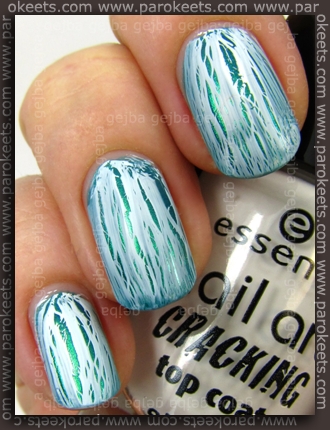 Price: 1,49 EUR for Colour&Go line (5ml) and 1,89 EUR for Cracking top coat (8ml).