One of the polishes friend brought me from Germany, were all shades from p2 Make Up Parade LE.
Make Up Parade LE consists of 3 creme shades:
Showy Red: pretty medium red color;
Jazzy Purple: quite neutral purple shade, but unfortunately formula is watery;
Flashy Blue: black-blue shade that applies beautifully.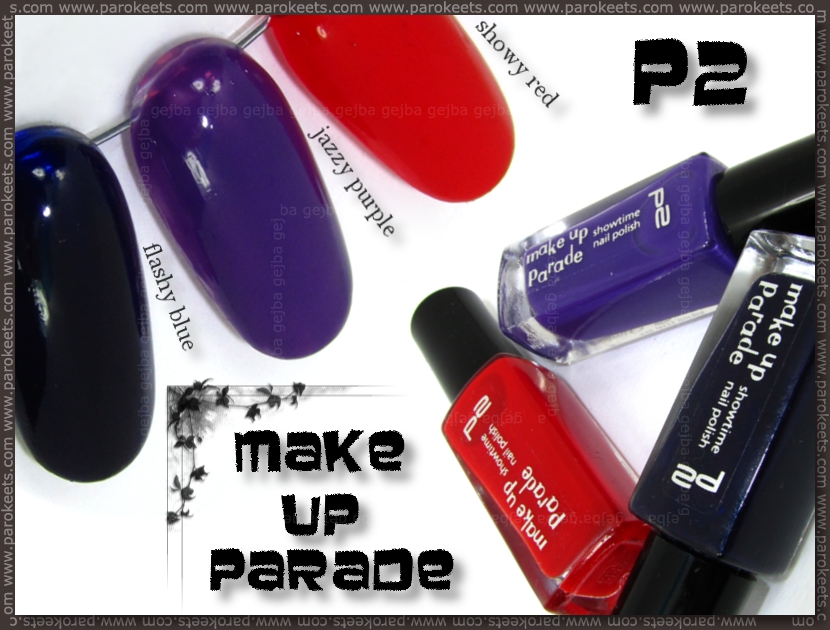 I can't say that this is very attractive collection, but red and violet are almost neutral and dark one is blue and not black, so it is suitable for wider range of consumers.
p2 Flashy Blue shade stood out when I was picking base for p2 Silver Blast crackling polish.  I was pleasantly surprised  when I saw that this crack polish is very shimmery.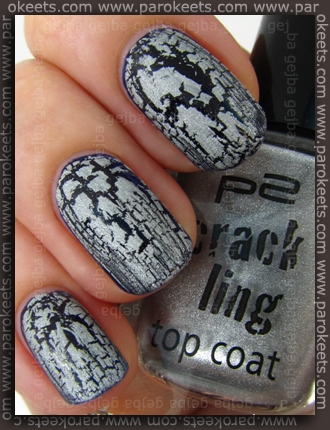 What do you say – is Silver Blast must have?