One of the new Essence polishes is also Nail Art Cracking Base Colour Sparkling Champagner.
Interesting champagne color that I can not decide whether I like or not. I like it in bottle and I like it when there is no strong light in vicinity. Then it looks something like this: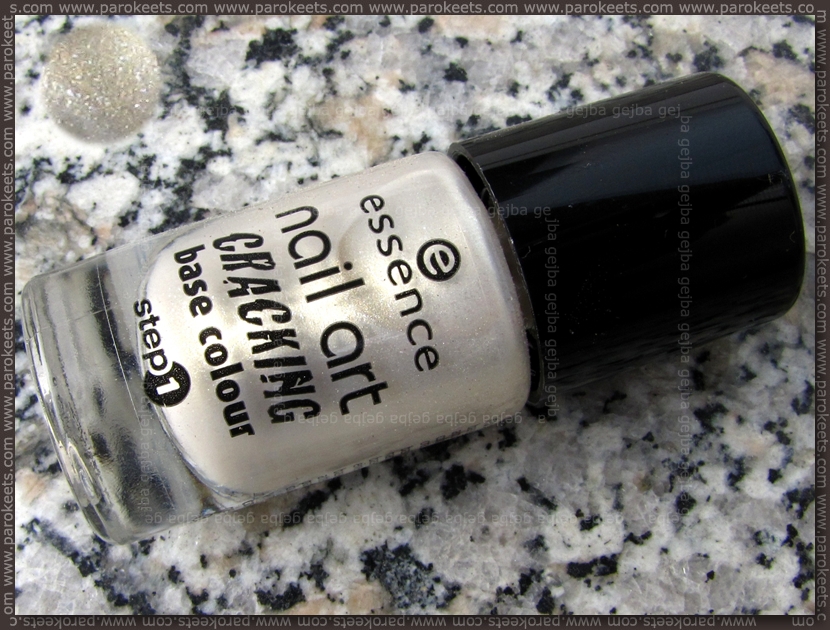 But add stronger light and it becomes more golden shade … which I'm not huge fan of.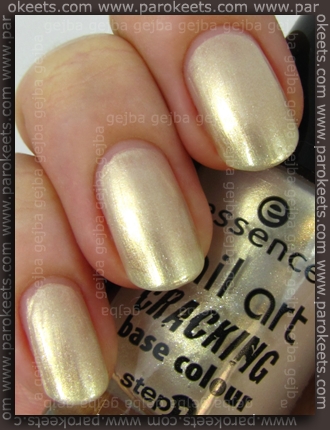 I bought this shade as "regular" polish and not as base for Essence cracking polishes. I don't really like white one over this shade and I prefer bolder gold colors under black one.
Application was nothing out of the ordinary. I used 2 layers + top coat.
Price:  1,89 EUR (8ml).