After fall Alessandro Go Magic! Royal Crash editions with black crackle polish, Alessandro launched spring/summer version of their crackle sets.
Alessandro Go Magic! Wild Crash LE is available in 4 different sets: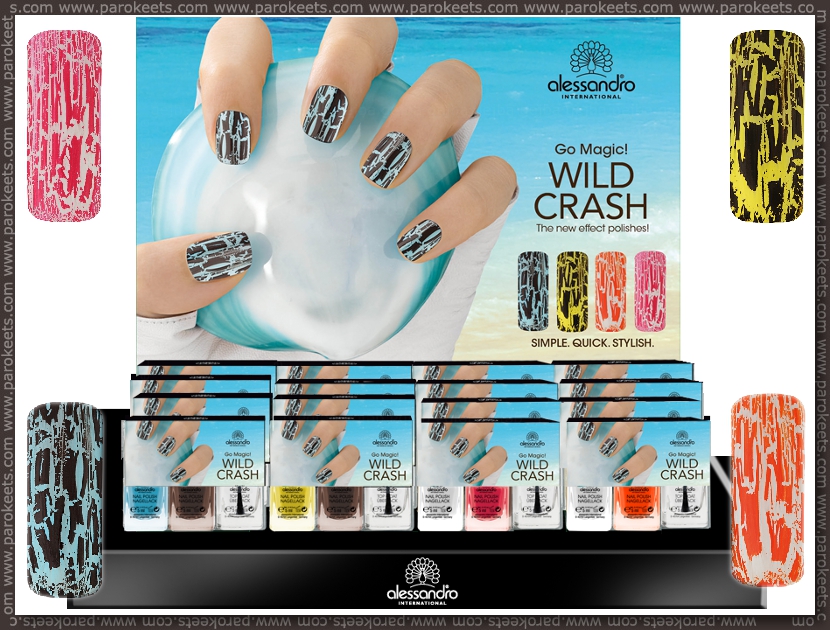 I got to play with orange set.
Orange set consists of three 5ml (0,18 fl.oz.) polishes – Crash Base White, Crash Coat Orange and top coat.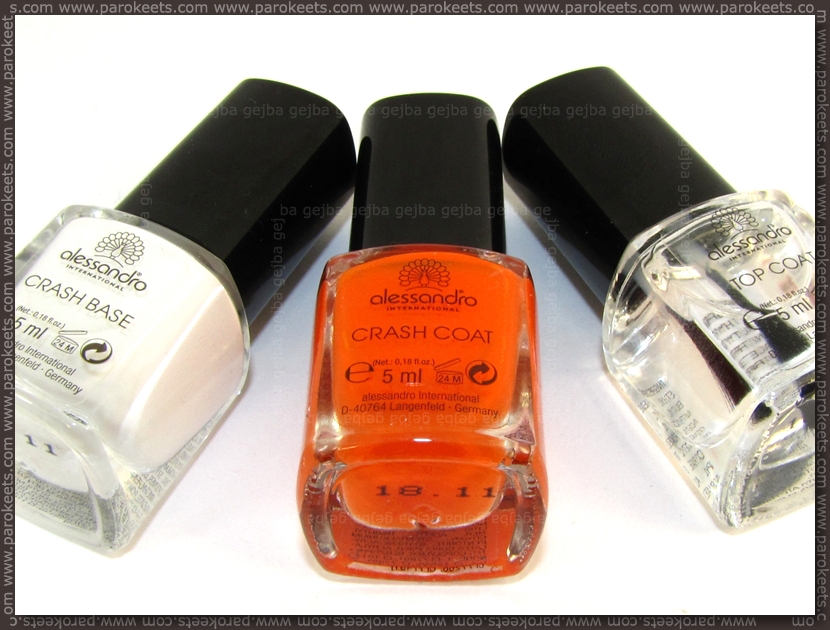 First I applied 2 coats of Crash Base White. I was expecting chalky white finish and application to go with it, but surprisingly application was not difficult at all (as long as I had loaded brush) and finish in kind of glossy. I added one layer of top coat. It's kind of weirdish photo as I forgot to take pic outside … white background + light polish + lightbox is combo beyond my skills.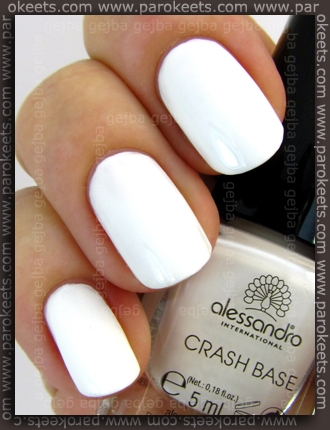 Next came one thick coat of Crash Coat Orange. They made formula a little bit thinner than in Royal Crash set, so one thicker coat is easier achievable. It still applies that if you mess up, just add another layer of crash coat and the polish will crackle again.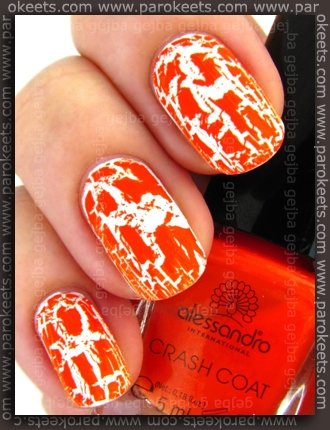 If you use thin layer of Crash Coat Orange, you'll get more yellowish orange shade, but if you use thicker layer the shade will be more reddish orange (redder than on swatch).
I hate the top coat over the Black Crash Coat, but don't mind it over the orange one. Silly I know – but it just looks slimy over the black crackle. :D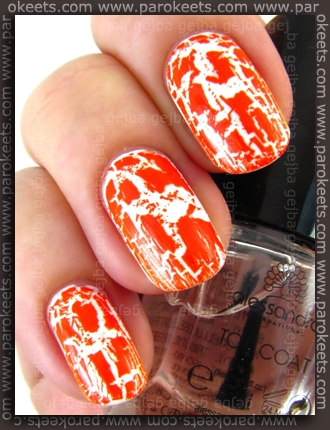 I wore this as a full manicure yesterday and got some funny comments … mostly from guys of course. They asked me if I ran out of polish, why does it chip that way, how did I do that kind of mani … And when my darling commented that they can ask him whatever they wish to know as he has to know all about crackle/magnetic/holo polishes … whether he wants to or not, I almost died laughing.
Each set costs 15 EUR (21 USD).
I wish they left out the base coats. That way the sets would be cheaper and I could get at least two more.
I'm waiting for crackle and magnetic polishes to come to the store next week. Then I'll decide whether to get more magnetic or crackle polishes + I have three Beach Beauty polishes on my WL. My poor wallet.
*Product was sent to me for review.
EDIT: I added the name of the set … I somehow missed it.