There are four eyeshadows in Manhattan's Luxopolis limited edition. All four of them look very promising to me as I love green shades. Today I'm going to show you two of them.
First one is called Shampaign 21L and it's a very nice champagne color. Gejba loves using this shade as a highlighter shade, but to me it's a bit too shimmery and shiny for highlighting.
Next one is called VIPetrol 87W, which is a dark green shade with blue undertones. I love it!
Both eyeshadows are very nice and well pigmented. They are bit too hard to be classified as "perfect eyeshadows for Maestra's liking", but still … these are very good eyeshadows. I like them a lot!
The next item I'm going to show you is the Bronzing Powder. I have to tell you that this thing is huge! And a very nice product as well. It's not very dark which is good I guess and it has a small amount of shimmer. I mean really … the shimmer is very subtle and tiny. I like it!
The last item I'd like to talk about is the Volcano Explosive Volume waterproof mascara. It has a regular brush. I don't think it adds a lot of volume to my eyelashes. The good thing is it doesn't irritate my eyes. Otherwise it's just a mediocre mascara.
Make up look using items from this review.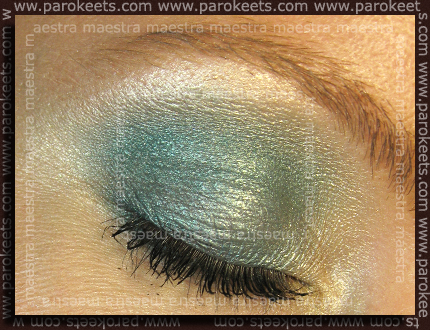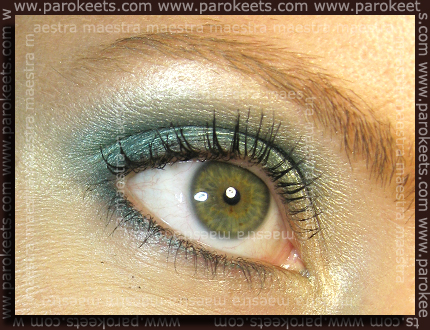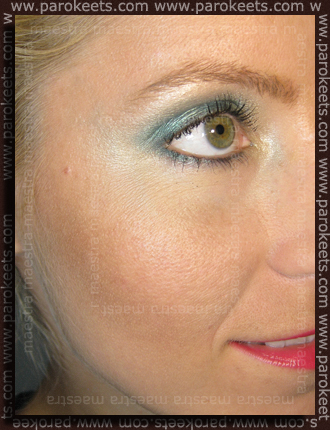 What do you think about the Luxopolis limited edition? Do you like it?
*Products were sent to us for review.