Have you ever heard of jewelry made with nail polishes? Your favourite nail polish color in a ring, bracelet or necklace. Or just for fun a ring that is an exact match to your nails. Don't you think that's pretty cool?!? I was lucky enough to win in a giveaway, where I got a piece of jewelry of my choice from the Ginger Kitty Designs store. I was delighted!
Tracey, the owner of the store and the maker of the jewelry, was very kind. She assisted me and helped me through the process of choosing a piece for myself. Her instructions were:
Would you like a necklace, earrings, ring, bracelet or a keychain?
Once you chose which piece you want, you can decide what shape you would like.
Then pick your nail polish color and design (one color, crackle/shattered, watermarbled)
I picked bracelet and the Clarins 230 polish a.k.a. Unicorn Pee (just to see it once in person). She made the bracelet especially for me. And here it is. The beautiful bracelet made especially for me.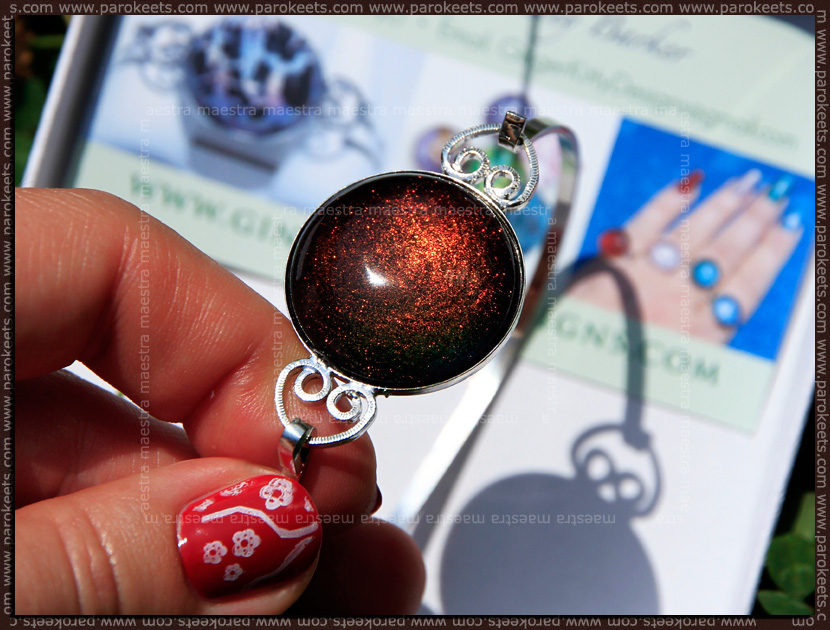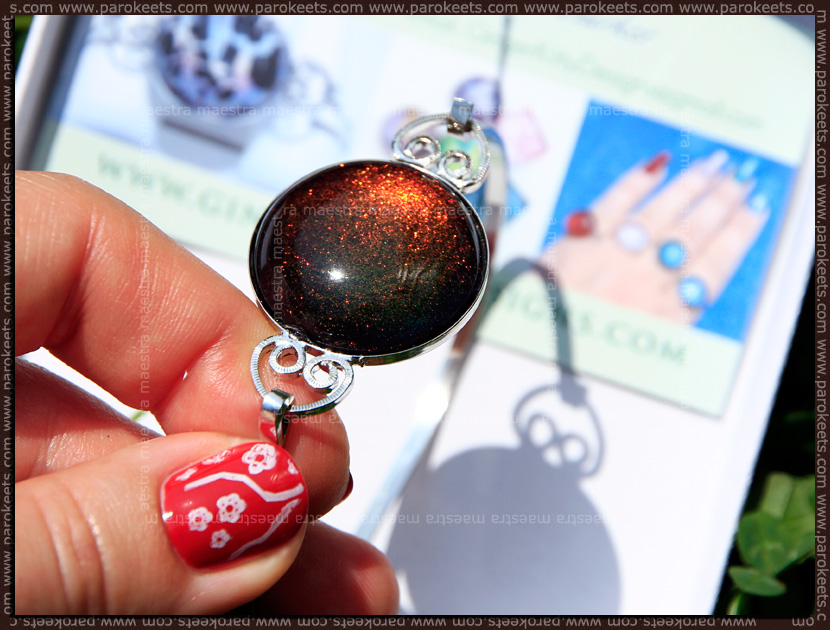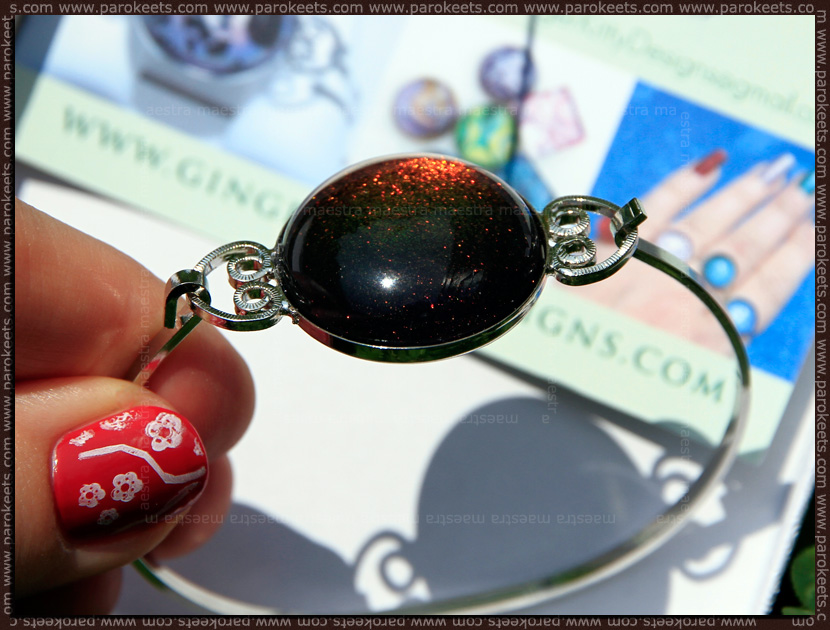 It's amazing what Tracey does!
If you're curious to see more beautiful pieces made by Tracey, visit here blog GingerKittyDesigns and here store GingerKittyDesigns. The store is currently closed because Tracey is spending some quality time with here family but Tracey will return in August, which is soon. ;) Check it out!