I was just sorting my "to be processed" folder and saw that I didn't show you two of my experiments with Manhattan Hands Up! polishes. Both of them are layering experiments … like that is huge surprise.
Today I'll show you Manhattan Fresh-Excited! and CND Jade Sparkle combo. I just loooove CND effects – wish I had all of them.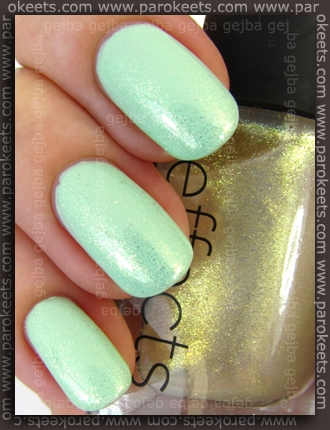 Here is close up … totally off color wise (base polish), but I wanted you to see the shimmer/glitter.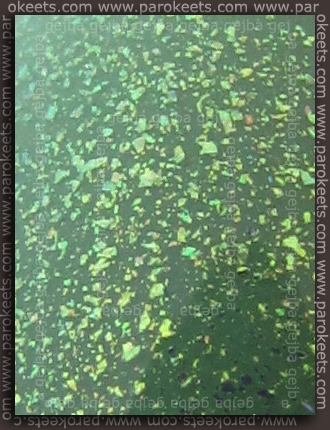 I liked the combination – it was on the subtle side but still really pretty.