Today I have a true beauty on my nails. It's Brucci's Typhoon Lagoon. I bought it in the States a couple of months ago and didn't put it my nails until yesterday.

Now I regret it, since it's a wonderful duochrome. It shifts colors between purple and blue (maybe even turquoise).

I love it! In fact I love it that much, that I left the swatch photos big (click on them) and prepared a short video of it, so you can enjoy it's beauty as well.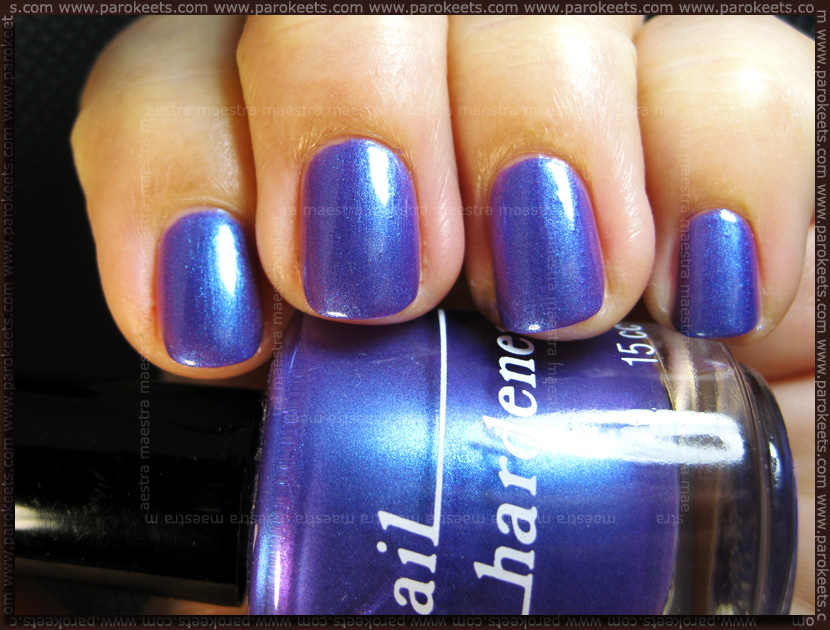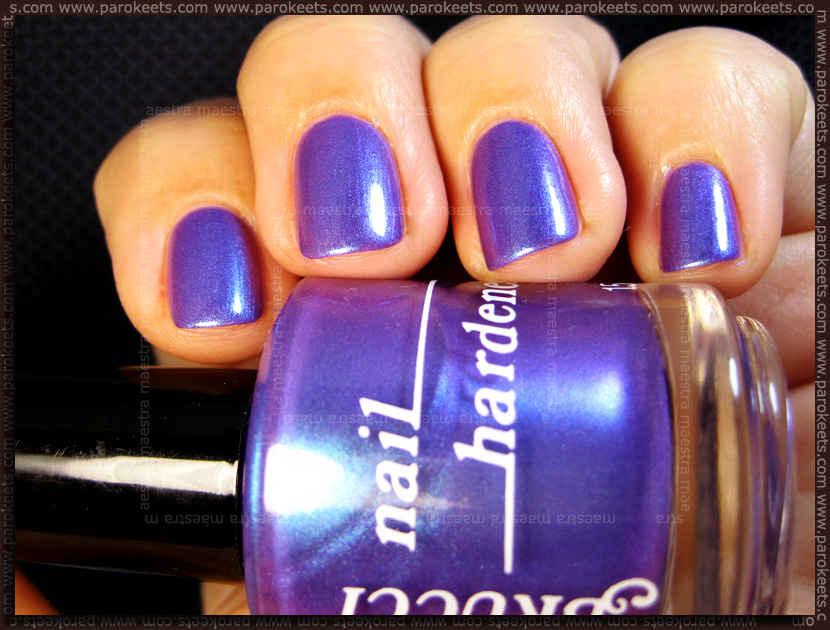 The application was easy. It needed three coats to be fully opaque.
Note: I tried my best to show you the true colors of the polish, but it's a purple and blue polish, which means that it's too blue in the photos. In real life the polish looks more purple and the duochrome efect is more prominent.
What is on your nails today?