"A gorgeous palette of eyeshadow… dipped in black. Dangerous sparkly-shift jewel tones and a sooty, blacker-than-black matte."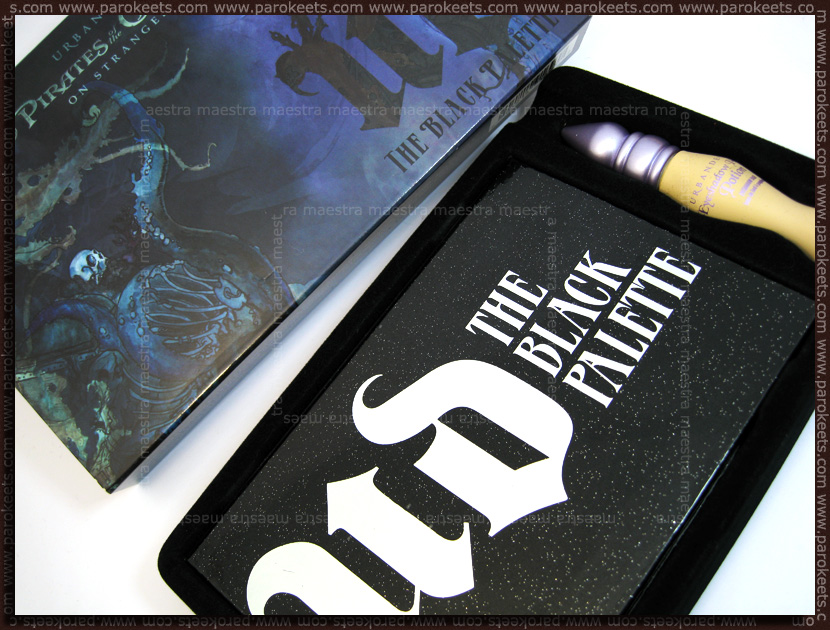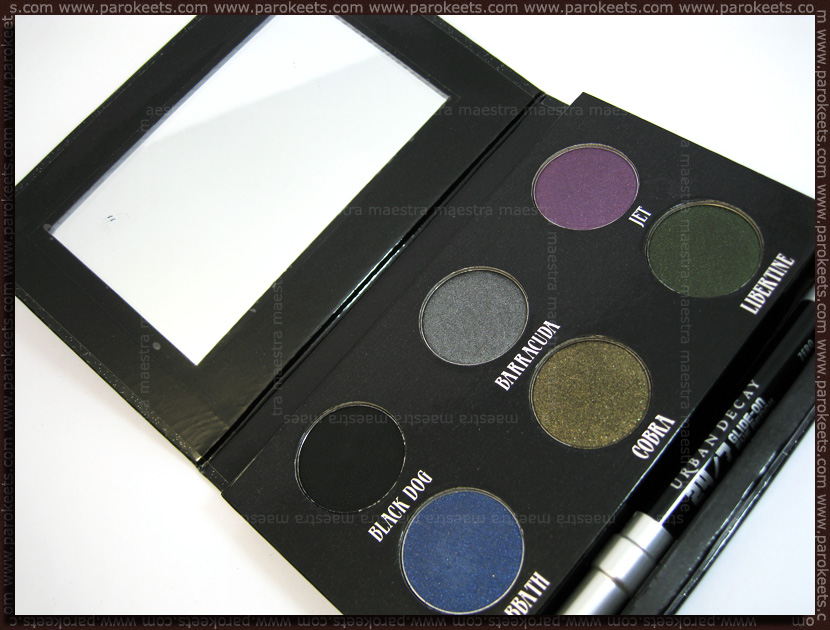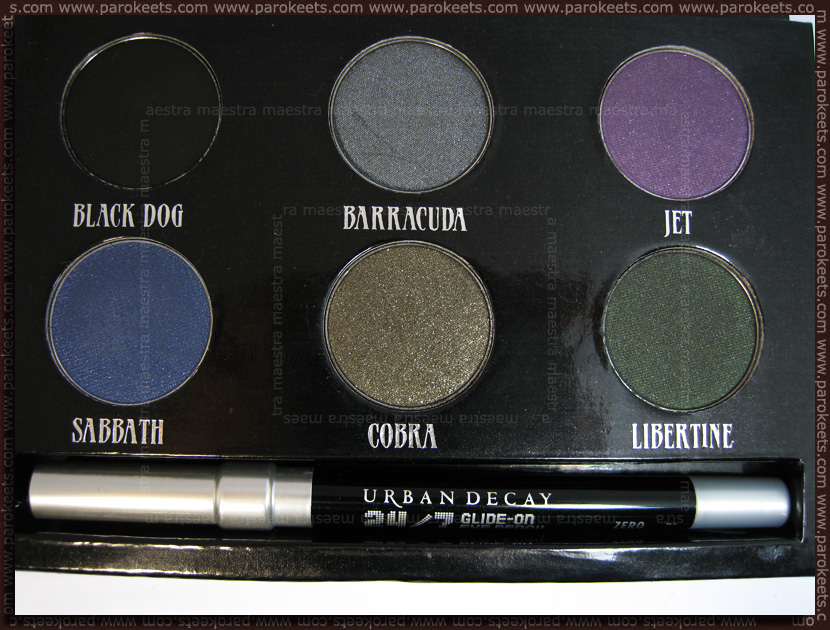 Black Dog is a black matte shade. When you apply it, it's like you'd apply charcoal.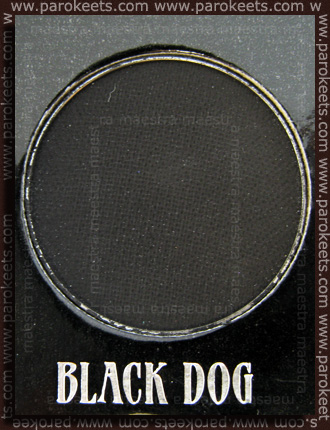 Barracuda is a blackened grey with silver particles.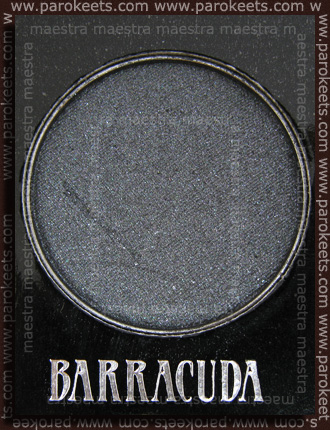 Jet is a red toned purple.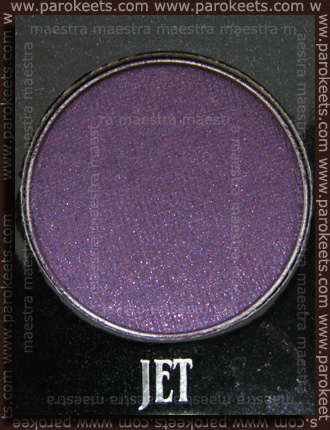 Sabbath is dark blue.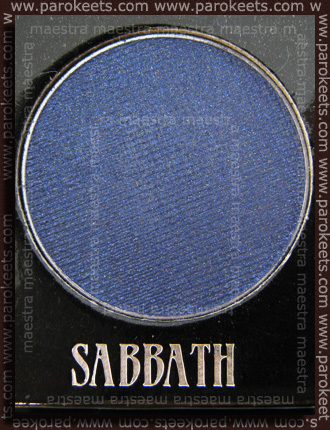 Cobra has very dark (maybe black) base and antique-gold shimmer/glitter.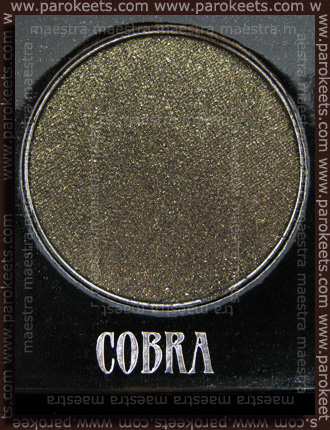 Libertine is blackened green.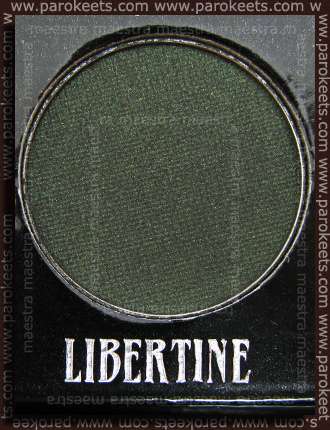 All shades in the palette are very dark. To me they look even darker on the skin that they are in the palette. I've read a lot of reviews and I've seen a lot of swatches of the palette. Most people criticise the palette, because the eyeshadows are a bit too dark. Almost black. And if you use them together on the lids, you can't even differentiate between the colors. They all look almost black. I partially agree with these reviews and critics. I found out that the right choice of eyeshadows base will do the trick and bring out the shimmer. I prepared swatches with three different eyeshadows bases: Rival de Loop, Essence Eye Soufflé in Grand-Plie in Black and Urban Decay Primer Potion in Eden (comes with the palette).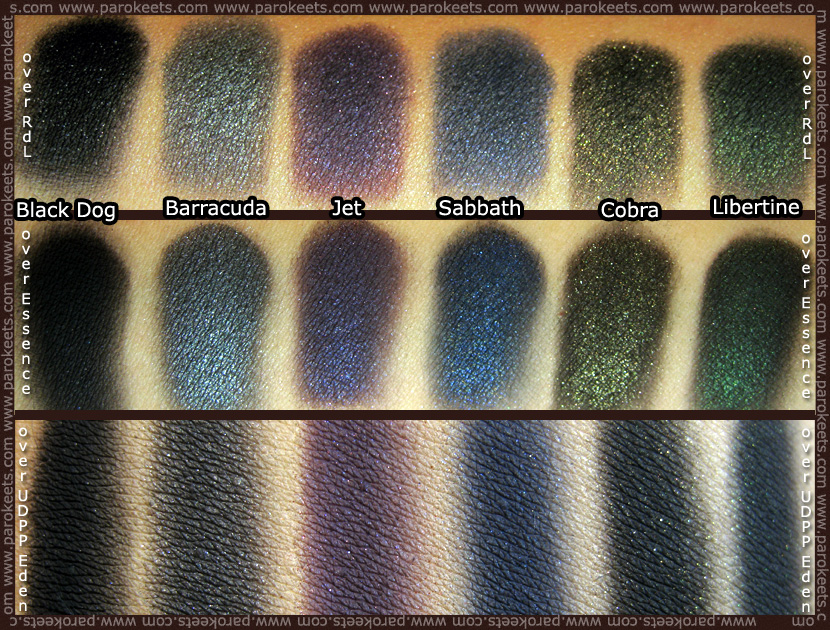 Have you noticed how dull (and matte) the colors applied over the UDPP base look? Isn't that just interesting?!? It seems as UDPP "eats" the shimmer or the shimmer doesn't stick to the UDPP base as good. Whatever it is, the lesson of this post is definitely:
Don't use UDPP with the eyeshadows from The Black Palette if you'd like to see the shimmer!