I skipped through list of nail polishes Catrice will stop selling in the fall. Most of the swatches you already have in our Catrice gallery. One I still had in the archives … I guess it is hight time to publish this swatch.
Catrice Up In The Air (530) is blue based polish with grayish and violet undertones. Very pretty cooler toned creme shade that applies well and needs two coats for full coverage (I added one coat of top coat in the swatch).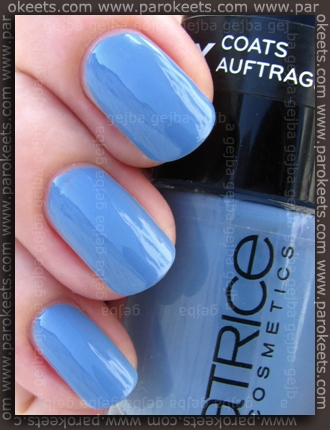 I do have Ultimate Nude 010 Dance Like A Prima Ballerina, but I hate that polish (hard to apply, clashes with my skintone). Wore it only once and will probably never wear it again. So it's very unlikely that I'll ever swatch this shade.