I was standing in front of Maybelline stand and looking at mini Colorama Urban Turquoise (no. 120) nail polish. I have tons of green shades with bluish undertone, but I still buy every single one that I spot in the store.
Maybelline mini Colorama Urban Turquoise can be one coater, has bushy brush and tendency to stain nails. I used 2 coats and top coat.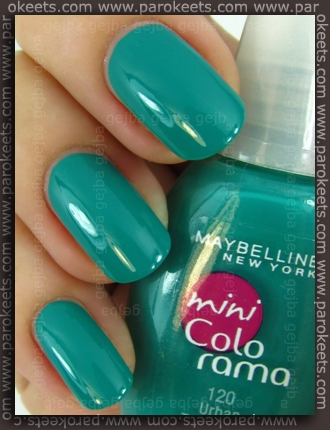 Price: 2,19 EUR (3.2 USD) for 7,5ml. I think they are usually little bit more expensive but there was sale and I picked up only this shade … hard to believe isn't it.