I was really, really glad when I found all of Catrice Out Of Space LE nail polishes in Germany. They were sold out in every Muller I looked at, but fortunately friend directed me to the weird looking drugstore where I found all four shades.
Top coat I could live without, but other three shades are made for me. They're dark, teal-ish and have interesting shimmer … definitively must haves in my book. :D And I love the holographic pattern on the caps. 
I don't know in what la la land have I been living to miss the info that Beam Me Scotty! is suede finish polish. I used two coats, but one could be enough if you manage to tame a little bit "gummy" formula. As most of the matte/suede polishes, this one also drys fast. Color is pretty dark blue-green shade.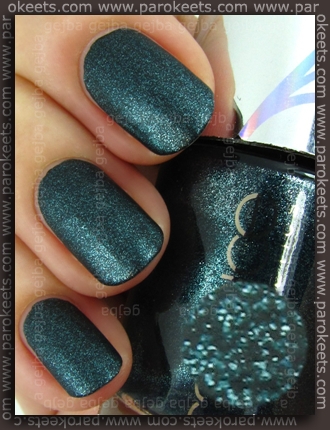 Houston's Favorite has even more gluey formula than Beam Me Scotty! but it's "thiner" at the same time so possibly easier to work with. I used little bit thicker layers than I normally would and had no major problems with either of Out Of Space polishes. Color is one of those yummy blue-green-purple duochromes. 2 coats + top coat.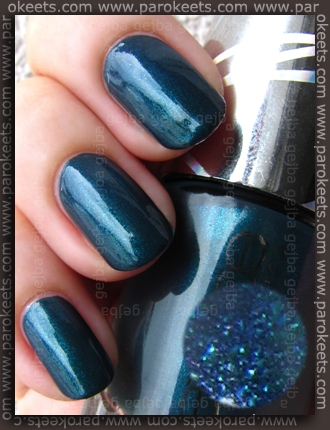 Now Moonlight Express and Houston's Favorite have this weird finish that is kind of dull looking and I really don't like it, so top coat is must for me. Moonlight Express is darkest shade with gorgeous shimmer/glitter. I'm definitively going to wear this shade as full manicure at the first opportunity … as soon as the sun starts to shine again. 2 coats + top coat.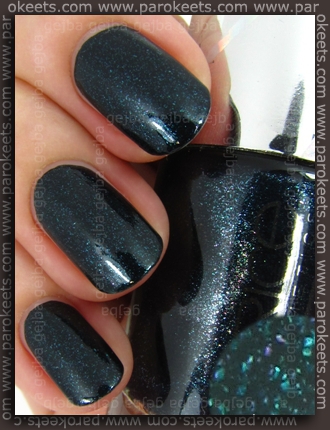 My Milky Way is labeled as "colour changing top coat". First I used it as regular polish. 3 coats + top coat.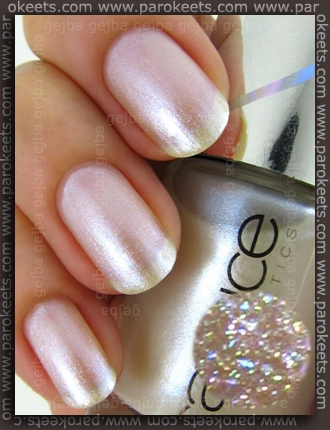 First of I compared all three darker shades so you can see the difference among them …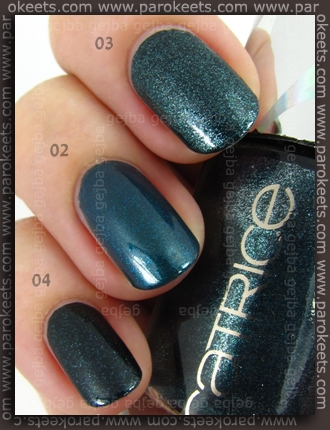 … and then applied on layers of My Milky Way over all three shades.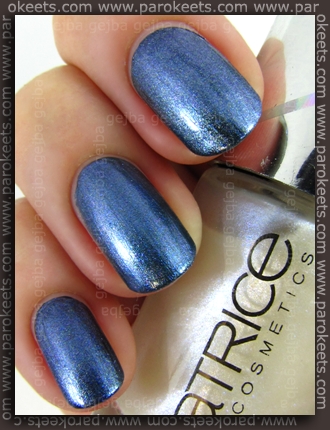 I can't say I like it as top coat either – it just lacks something extra to make it special.
Price: 2,49 EUR for 9ml (0.3 fl.oz.) polish.
Which (if any) Catrice Out Of Space LE shade cough your eye?