I'm busy editing Illamasqua Theatre of the Nameless swatches, so I took a look into my unpublished folder to see if I have something I could show you today.
It will be almost a year since I received this beauty from Maestra for my birthday. I wasn't satisfied with swatch so I planed to do the new one … and never got to do it.
I present to you BYS – Green With Envy. Green with blue undertone and pretty simmer – of course I'm in love.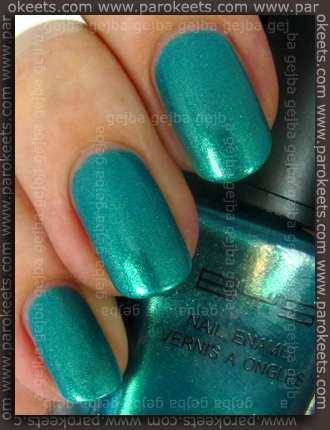 Thank you Maestra for a lovely gift.