You already had a chance to meet Kiko Verde Scuro nail polish … I used it as a base for my "quirky half moon" manicure.
Kiko Verde Scuro (no. 347) is very pretty dark green creme. It is possible to use just one thicker layers, but I prefer two not so thick ones. I'm out of Poshe top coat and Essie Good To Go doesn't really work well with the Kiko polishes I tried so far, so thinner layers are a must at the moment.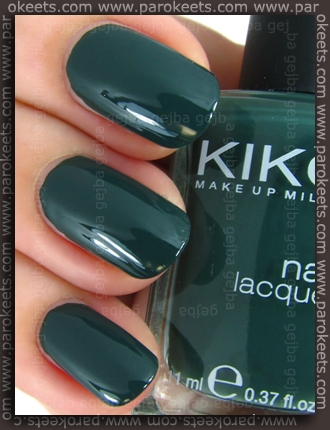 I'm really slow at swatching so I made quick video of all the Kiko nail polishes that I own. You can at least admire pretty shimmer if nothing else.
I'm open to swatch suggestions – which shades look most promising to you?