First time I encountered Kiko store was this summer while shopping in Munich. I was blown away by numerous nail polishes, eyeliners, lipsticks, eyeshadows … But as Kiko was one of the last stores on my shopping list in Germany, my wallet was already pretty thin, so I bought only few nail polishes and satin-matte lipstick.
The minute I got home I was bombarded with Kiko swatches, reviews … and of course I wanted to try everything out. I had no idea how long would their nail polish sale last so I was anxious to get more of their gorgeous polishes as soon as possible. Their site is not user friendly, but I finally managed to find map with all of their stores. I was already plotting who to ask for a favor/swap, when my darling offered to drive me to Italy. It's not a long trip (about an hour in one direction), but still – a trip is a trip and it was very sweet from my better half to take me there.
One of polishes that came with me from Italy was also Kiko Viola Microglitter (no. 255).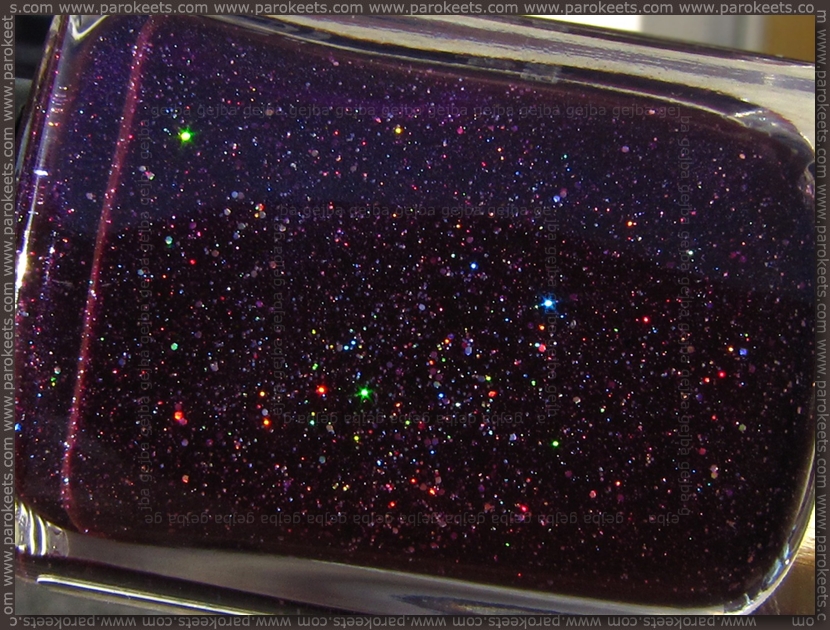 Viola Microglitter has gorgeous dark purple base loaded with holographic micro glitter.
I used 2 thicker coats + top coat. Application and formula were OK.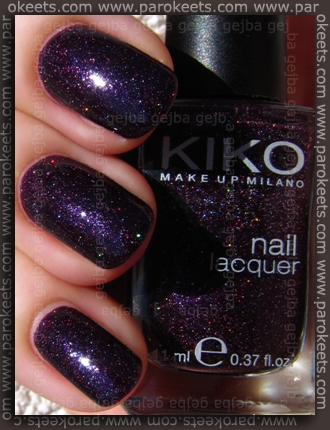 I paid 2,5 EUR (3.4 USD) for 11ml (0.37 fl.oz.) bottle.
But I do wonder – do you ever get any kind of gift/discount for larger purchases in Kiko stores? What is your experience with them and make up stores in general?