I bought one of the first batches of Essence Magic Wand! magnetic nail polish. As soon as first swatches started to appear, it was pretty obvious that some of the magnetic polishes were duds. My Essence Magic Wand! is one of those.
But even though I wouldn't mind more magnet magic particles in my Magic Wand! I like the color so I'm not terribly disappointed + I can stamp with it.
I used 2 layers of Essence Magic Wand! + Alessandro magnet. Image is little bit more visible in real life.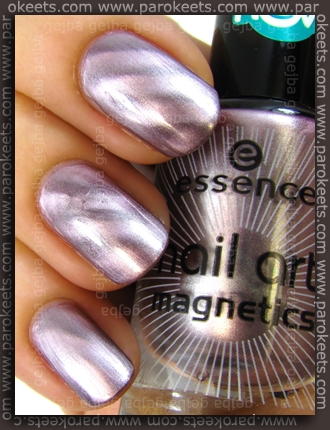 Later on Essence changed the bottles of their magnetic polishes, but kept the names + colors also look the same. I wonder if they're more magnetic now?