I think I put this Kiko polish back few times, before finally deciding to buy it.
Kiko Rosa Antico Scuro (no. 317) is one of those colors that walks the fine line between being special or ugly. This cross between mauve and antique rose in the end convinced me that it is still one the pretty and not "something my grandmother would wear" side. :D
I would say that this purplish-pink muted color is one of the safe shades – something I would reach for when I need understated elegant polish, but still add color to the nails.
Formula is thicker, opacity is good. I used 2 layers + top coat. I like the fact that all the creme Kiko polishes I tried so far are also good for konading, but on the other hand they're not really fast to dry.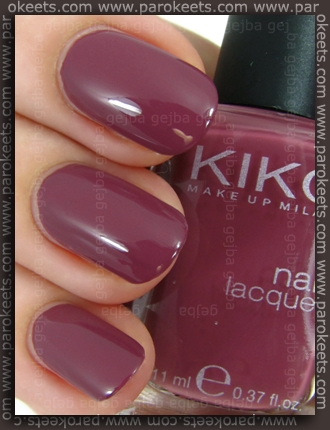 I wore Kiko Rosa Antico Scuro nail polish in combination with Golden Rose Graffiti 11. If you watched my p2 Perfect Face Anti-Red Base video, you could see that I layered Graffiti 11 on every second finger. I later added Golden Rose Graffiti 11 to all the "missing" nails. I'll have to play more with this crackle. It looks really interesting with all that "rusty" color turning into goldish shimmer.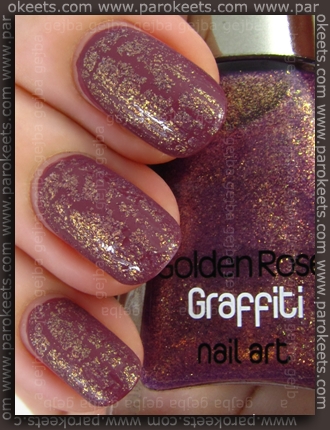 How about you? Would you wear Kiko Rosa Antico Scuro? What kind of occasion would you choose it for?