Maestra already showed you quick swatches of Alessandro Go Magic! Twist collection of magnetic nail polishes. She also kindly picked up for me Wild Purple shade.
I was quite impressed after I used this polish for the first time. Alessandro managed to make the polish I wouldn't really liked … if I was judging by the description. It's hard to describe this color – but we're talking about browned purple with metallic shimmer. But the only word that comes to my mind when I look at this polish is – chic.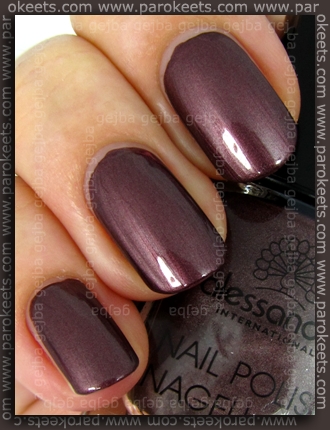 As you can see I had problems with mastering their brush. But they say practice makes perfect. Polish has slight frost finish, but it isn't really visible so I can live with it.
Their magnet totally rocks – it's strong, curved … But I decided that I like soft pattern better, so I increased the distance between magnet and nails. It's interesting to see that Alessandro and Essence magnetic polishes have similar finish – not glossy and not matte and not plastic either.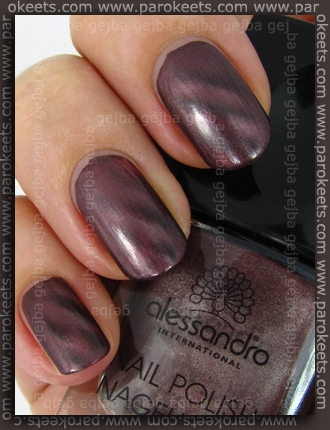 tamck wanted to know if it is possible to mattify magnetic polishes and keep the pattern intact. You can – but you have to use the same technique as with Konad images – thick layer of top coat and never go twice over the same spot. As you can see I learned that only when I reached the third finger.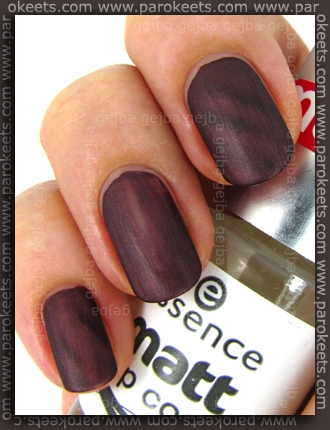 Which version do you like the best?