For me, Nubar holographic polishes are one of the prettiest holo polishes out there. I have four from this years
Prism Collection Spring 2010.
They're not very pigmented so you'll need at least three coats to achieve complete opacity.
Nubar: Absolute
This is a blue to turquoise shade. Application was OK. Coverage is not too good – but the third layer was enough for the perfect look.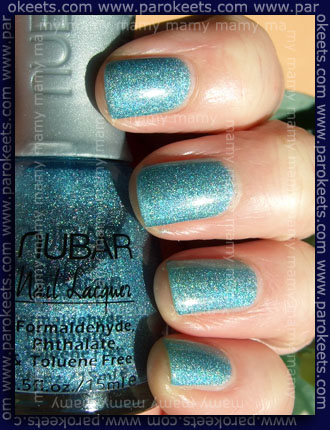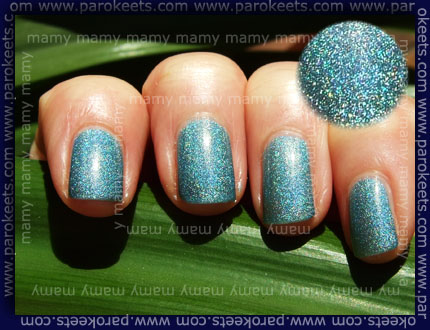 Once more photo the bottle – you have to admit it's hard to resist this shade.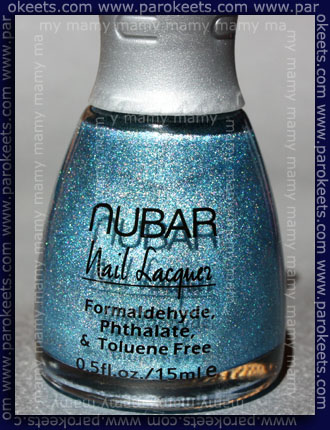 Polish looks best in the sunshine.  I'm very satisfied with all my Nubar polishes. If I compare their holo polishes with those made by China Glaze or Nfu Oh, I find them different and the finish is not classically holographic either.
Dear readers, I can only say I highly recommend Nubar polishes! That is all for today.