I already wrote about blue Nubar Absolute polish HERE. I didn't expect you'll like it so much. Thank you for all the comments.
Just for you I hurried with swatches of my other three beauties from Nubar Prism Collection Spring 2010.
I can't write anything special about polish formula. They're opaque after three layers, are easy to apply … in short – non problematic shades with beautiful holographic finish.
Photo shoot was real joy.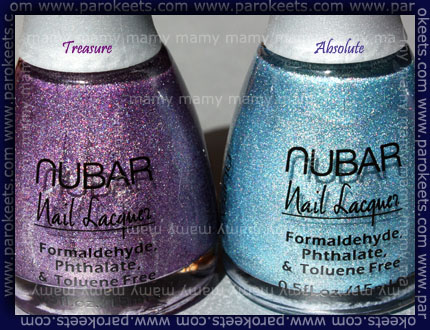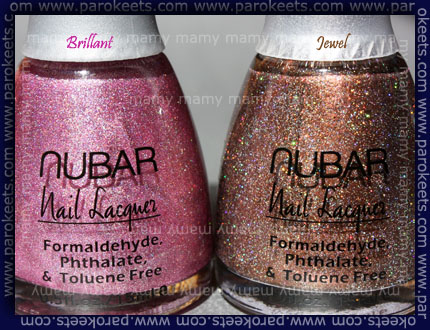 Treasure: cool violet holographic shade.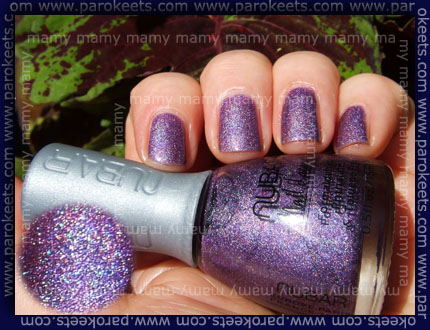 Once again – Absolute: sky blue polish.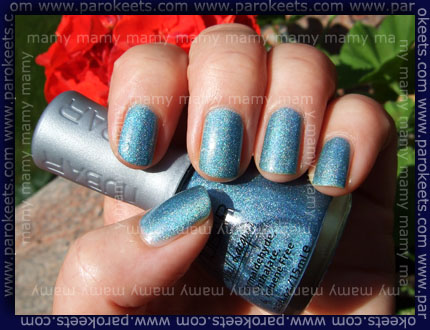 Brilliant, dirty pink to light violet shade.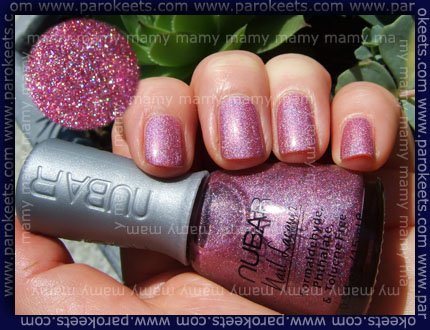 Jewel, the most fantastic coppery brown shade composed of rainbow colors.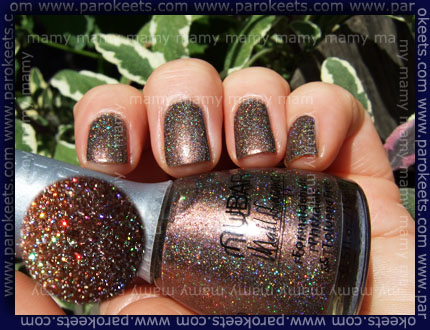 Now you have meet my whole Nubar Prism collection. I hope you liked them. I was completely charmed by them. Have a lovely and successful day!