I'm really busy today so I prepared super fast manicure for the Day 4 of the Pink Challenge.
My manicure was inspired with Maestra's Day 3 mani. As I already commented on her post, I started doing "French manicure" couple of times … but I never actually done it.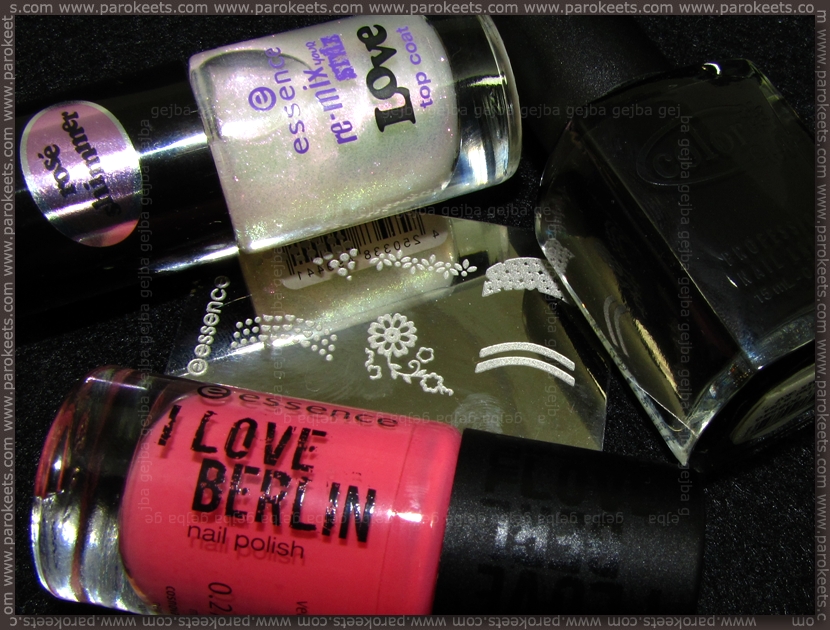 My pink polish (Essence Love This City) served as a base. I stamped French mani image from Essence French image plate with Color Club Where's The Soirée. I finished it of with very thin layer of Essence Fells So Good top coat.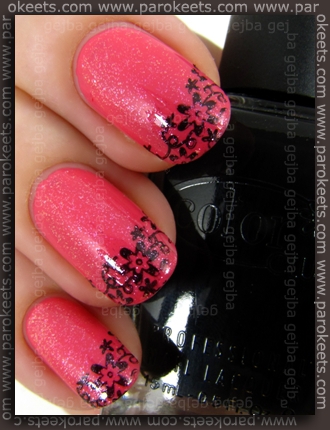 I actually kind of like this manicure. But then again it does look a lot prettier in real life then in the photo.
Can you imagine that I was in such a hurry to finish this manicure, that I was half way done with photographing it before I spotted that Essence Feels So Good has duochrome shimmer and not just pink one as I assumed at first.
Check out other participants in Pink Challenge: Caroline – Good Lack, Nail!, Maestra – Parokeets blog, Ulmiel – Did someone say nail polish?, Rebecca – Rebecca Likes Nails, Leslie – Polish Art Addiction, Inge – Polish Sis, Sidrah – Beauteous blog, Sarah – Lucky Lacquers.