I'm soooo sleepy today so I did only simple stamping manicure. In all honesty even that one didn't turn out nice. But as the only thing going through my mind is bed, bed, bed, bed … this was best I could do. :D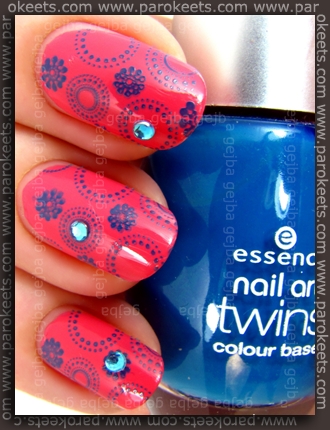 Feel free to hate it … I know I do. :D I wished to spice it up with Swarovski stones, but I found only red ones.
Products used: Essence Love This City, Essence Bonnie, XL B, Viva La Nails stones.
Check out other participants in Pink Challenge: Caroline – Good Lack, Nail!, Maestra – Parokeets blog, Ulmiel – Did someone say nail polish?, Rebecca – Rebecca Likes Nails, Leslie – Polish Art Addiction, Inge – Polish Sis, Sidrah – Beauteous blog, Sarah – Lucky Lacquers.