Stackable lipglosses! I've never seen them before (at least not with the doe foot applicators). When I saw these I just had to have them. They are so cute.
There are six shades stacked. Four out of six shades are super sheer. Some are sparkly and some not. One shade is a bit more opaque than the sheer ones and the red one is nice and opaque.
I also bought a regular sized red lipgloss (photo below: first from the left), which is also not very opaque.
The third one from the left swatched on my lips. There's only a flush of color on my lips. I applied it thinly.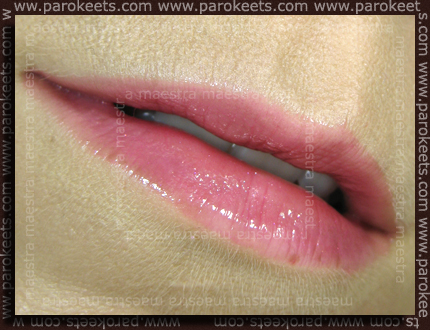 The lipglosses are nice. The smell is sweet (I think vanilla). They are not sticky, but also not long lasting. I don't regret buying them, just because they are so cute. The regular sized lipgloss was 0,95€ and the six stackable liglosses were 2,95€.
What do you think about stackable liglosses?