Kiko Verde Ardesia Scuro Perlato (no. 299) is one of my favorite Kiko nail polishes. It's blue, so the chances of me hating it were really minimal. :D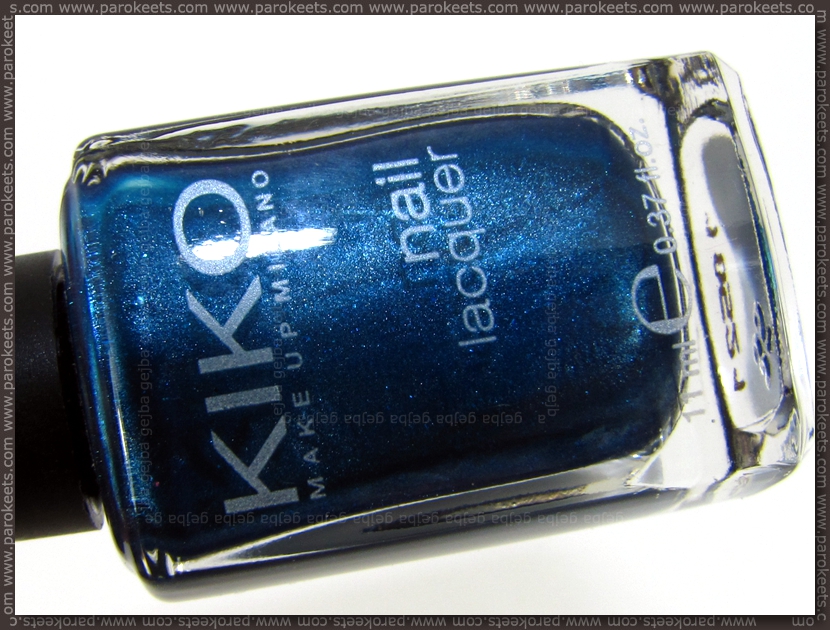 Base is not as blue on the above photo, but more complex mix of blue with green and gray undertones. I guess I could put Kiko 299 in metallic finish category and we all know what that means. But Kiko cleverly put in lots of green and blue shimmer/tiny glitter which draws attention to the beautiful sparkle, so the brush strokes are not annoying.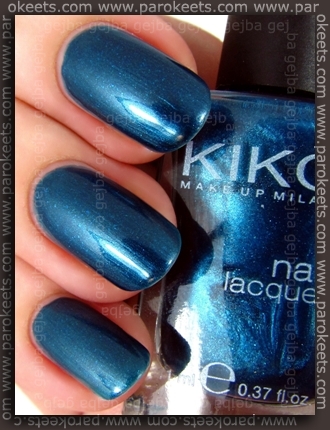 I used 2 coats + top coat.