This is one of my recent nail polish layering attempts.
I used Catrice Alluring Night as a base and as I was in a mood for flakies I reached for Inglot 204 nail polish. I wasn't really satisfied with this flakie – it's to flat for my taste. It seems to have slightly purple duochrome effect but I wasn't impressed by it.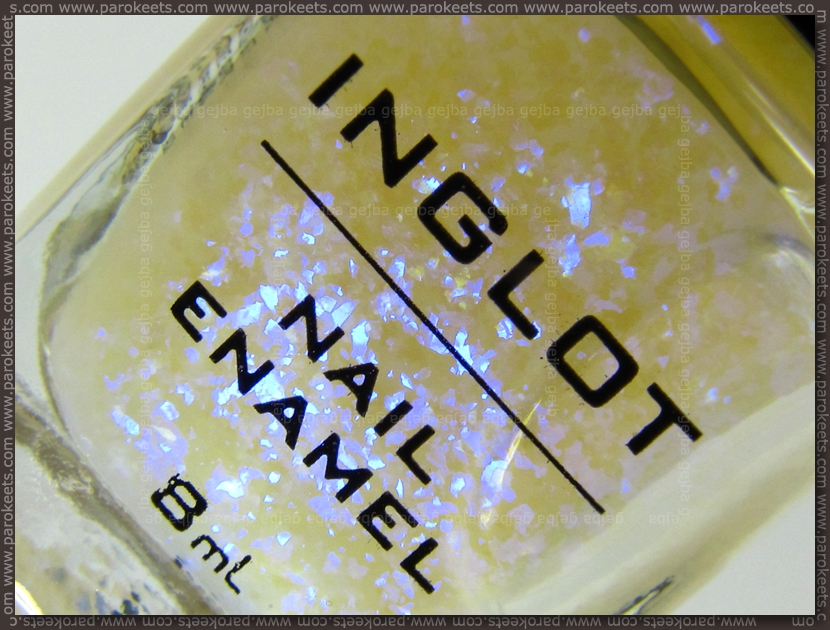 To soften the flakies effect I added one layer of Essence We Will Rock You top coat.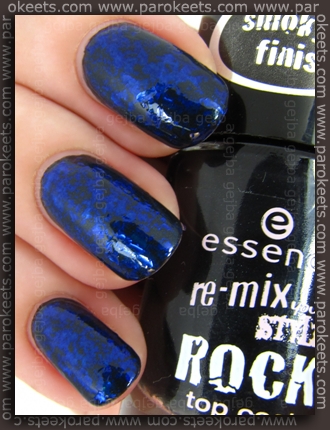 I was still not crazy about this manicure. It just lacks something.
What would you change about it?