I'm in heavy holo&flakie mood. Every second manicure is either holo or with flakies. :D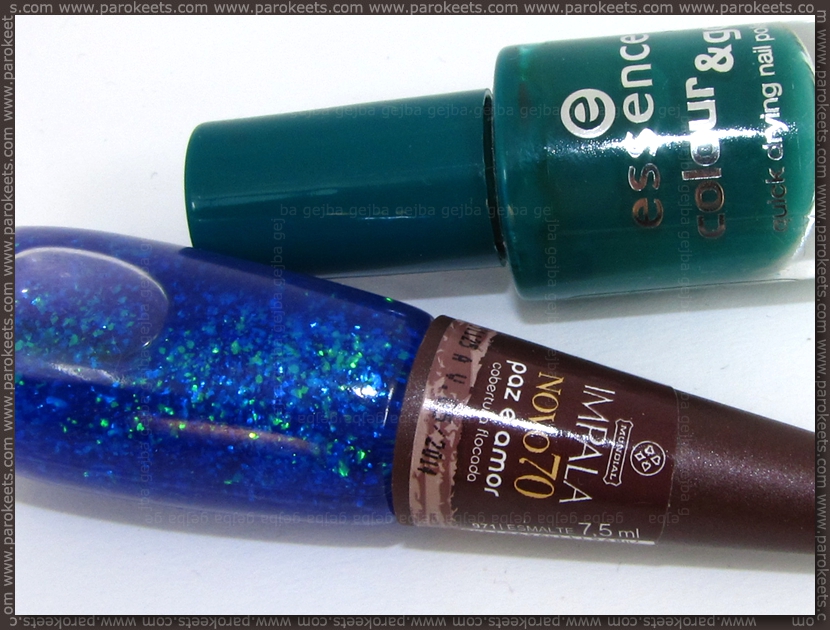 I was eying my untrieds shelf and thinking that Essence/Catrice assortment change is at the door so I better try out shades from the last one. I picked Essence Trust In Fashion as a base. Name is soooo not me as I never follow fashion. Even nail polish fashion has to grow on me … which means it's no longer "in" when I start wearing "fashionable" shades/finishes.
Application was pretty standard one for creme Colour&Go line – not the easiest to apply, but nothing thicker coats can not handle. Trust In Fashion dried pretty fast, so I skipped top coat.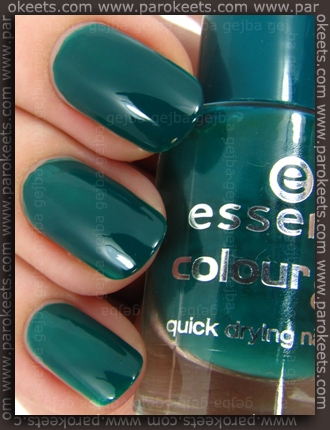 I'm nuts about greens with blueish undertone, so it's no wonder I loved this color. I spiced it up with Impala Paz e Amor green/blue flakies. Lovely nail polish with only downside – it contains toluene which you can definitely smell. I went outside to layer Paz e Amor over Trust In Fashion and I can tell you that my fingers could just barely function in these freezing temperatures. :D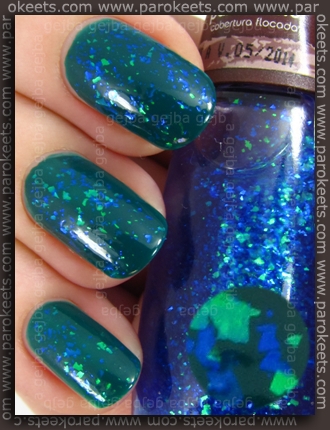 Only about one half of the flakies are visible, but you know how fickle are flakies by default not to mention when you layer them over similar colored base.
Your verdict?
For the end – Brazilian polish with lovely angel from Fernandinha.