Just a quick post to show you my New Year's Eve makeup … nothing special really – black gold combo with mainly Inglot eyeshadows.
I was already late, so the makeup was done in a hurry and photos in under one minute, so it's no wonder none of them came out good.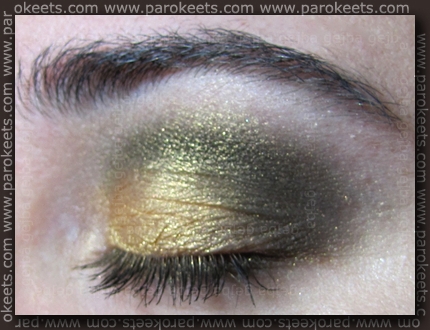 Base no1. : Too Faced Shadow Insurance
Base no2. : Essence Circus Circus It's Magic
Inglot Freedom eyeshadows: 430 pearl, 64 AMC, 08 AMC shine
Flormar Diamonds Terracotta EyeShadow D06
Bourjois Volume Glamour Ultra Curl mascara
This post is also available in SLO.