I wanted to try out some of the Brazilian nail polish companies and lovely girl from Brazil wanted to add European brands to her collection, so you know what followed … SWAP TIME.
Here are the new residents in my nail polish collection.
Ludurana Aurora Boreal and Hits No Olimp were my most awaited polishes from the bunch. As soon as I got the package I applied all the holographic and duochrome nail polishes on to the nail wheel.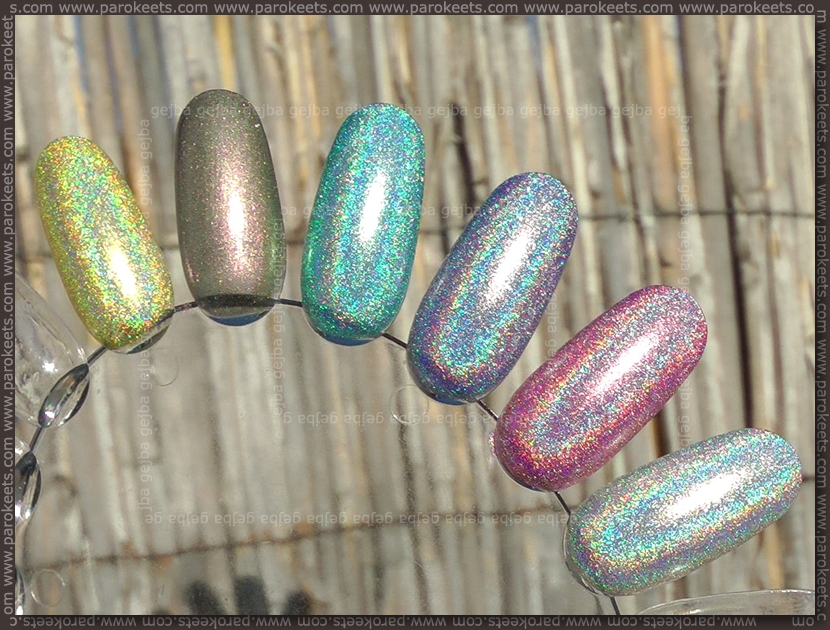 I already managed to make short video of Ludurana polishes and as you can see they are pretty sheer after 2 coats. I'll see what they look like on nails, but so far I'm inclined to use them as layering polishes only … at least the holographic ones, duochrome doesn't look very appealing to me.
Now I can't wait to try out flakies and red beauties.
Which nail polishes did you swap lately for? Have suggestions for me what I simply must try out?