I have full page of post themes that I really should do, but I never take time to actually sit down and write them. So I went through it and decided to do the one that is maybe the most current – GFC "problem".
For the first year we didn't even have GFC on Parokeets blog. Then our readers started asking us if there is any way to implement GFC widget on our site. What exactly is GFC? We looked it up and saw that main feature of GFC is that is serves as RSS reader for Blogger/Blogspot bloggers. But as the feature was also available to non-Blogger blogs, we added it to our blog.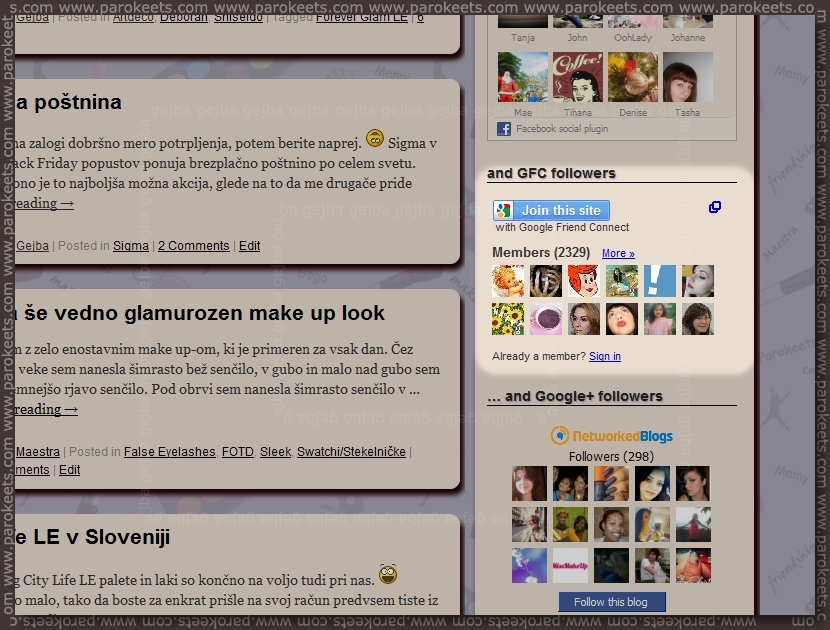 Last year Google decided to stop offering GFC for non-Blogger blogs as of March 2012. Not really nice of them, but I must admit I wasn't really surprised. They were slowly cutting support for one GFC thing after another so webmasters saw it coming. And as it's entirely possible that it will in time disappear from Blogger blogs also, I received a lot of questions about alternative ways to follow blogs (I use RSS for news also). I'll try to be short and avoid technical babbling.
1) Facebook, Twitter, Google+
Not really the same thing, but you can still follow new posts if bloggers either have automatic posting system about new blog posts or they post them themselves. Our Facebook and Twitter page have automatic updates, while Google+ still does not have that option available so we add each post link manually. All three networks keep you updated with other things besides feed – photos, news, what is coming up …
Facebook and Twitter are pretty known so I'll only explain how our Google+ works.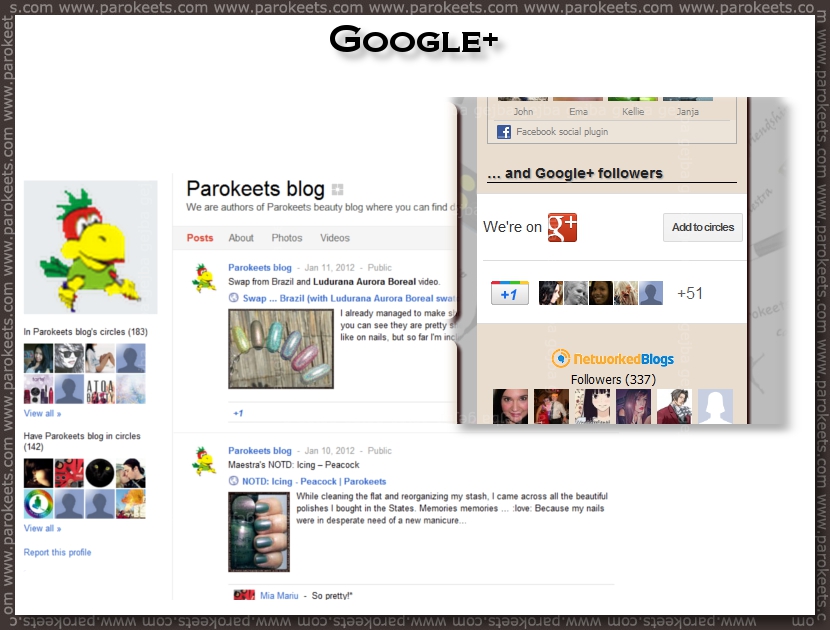 In the widget on the right side of our blog you can click +1 button which in essence says to Google and your friends – I like this page. You don't need G+ profile to do that, but you do have to have Google profile set to public (something like that – it leads you how to do that if you do not have the option turned on). As far as I can see, only your friends can see which pages you "plusoned".
Now if you want to follow our Google+ page (very similar to Facebook page), you have to have G+ profile. You go over Add to circles with you mouse and pick which circle you want us in (Follow or if you created circle for Blogs …).
3) RSS readers – FEEDLY
My current favorite among RSS readers is FEEDLY. I can sort blogs by topic, view by date published …
How to add blog to RSS readers? Just click on RSS button. It's usually orange, but not necessarily so. On our blog, RSS buttons are located in upper right corner. We have separate feed for English language and Slovenian language.
Depending which browser you use you'll see different options for Firefox, Internet Explorer, Chrome, Opera …
Here is how you add RSS feed in Firefox: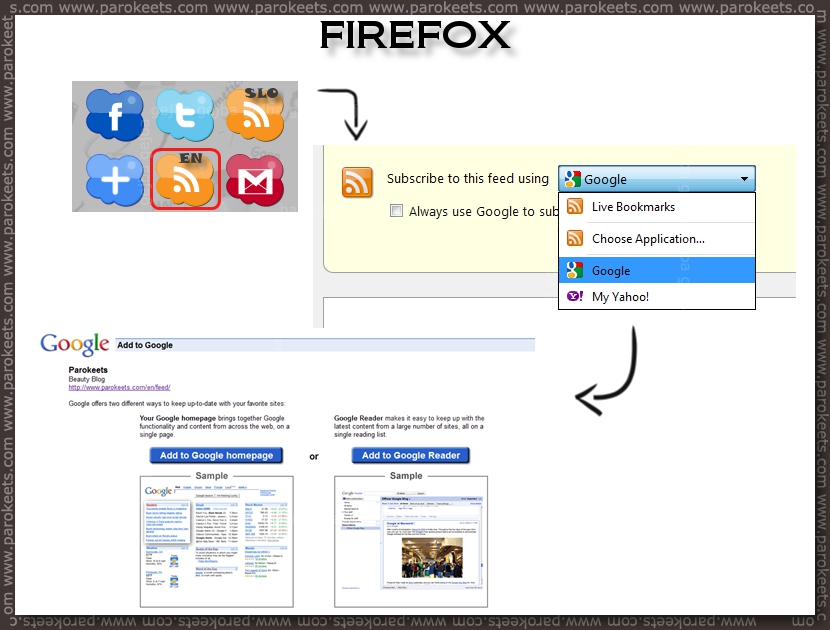 Chrome users will first have to install (it's super fast) RSS add-on as Google doesn't have built in RSS reader … I better leave that can of worms closed, as I could go on and on about the subject.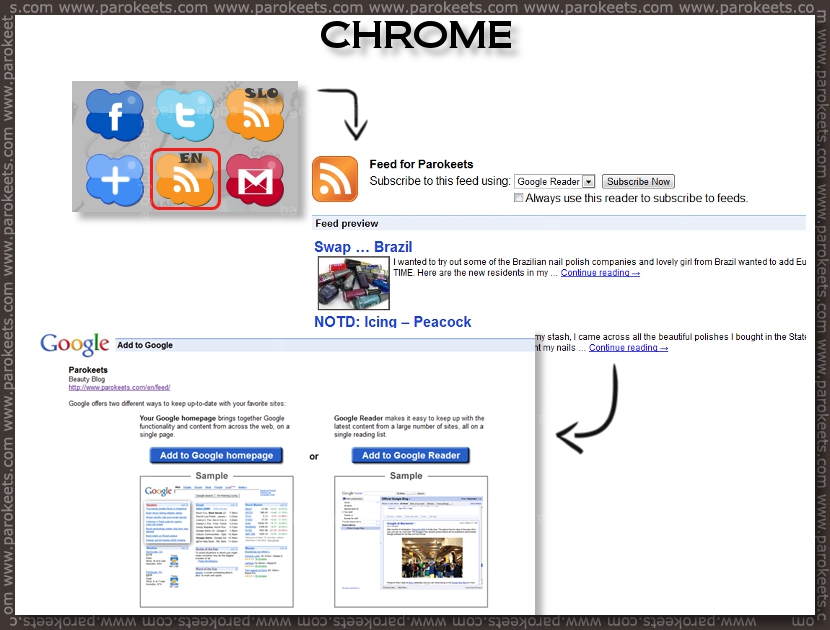 r
---
I just knew this would turn into a novel. :D Now you met options I like to use to follow blogs, news … And at the same time, services you can use to follow our blog.
Which provider do you use for following blogs? What are you feelings about GFC shutdown?