Those of you who are following my YouTube channel already know from my haul video that I bought few of the new Catrice nail polishes.
I guess it's not really surprising that the green shade was the first one I tried out. Catrice King Of Greens is just enough light and yellowish for me to love it. If it were lighter or more yellow I would probably hate it. :D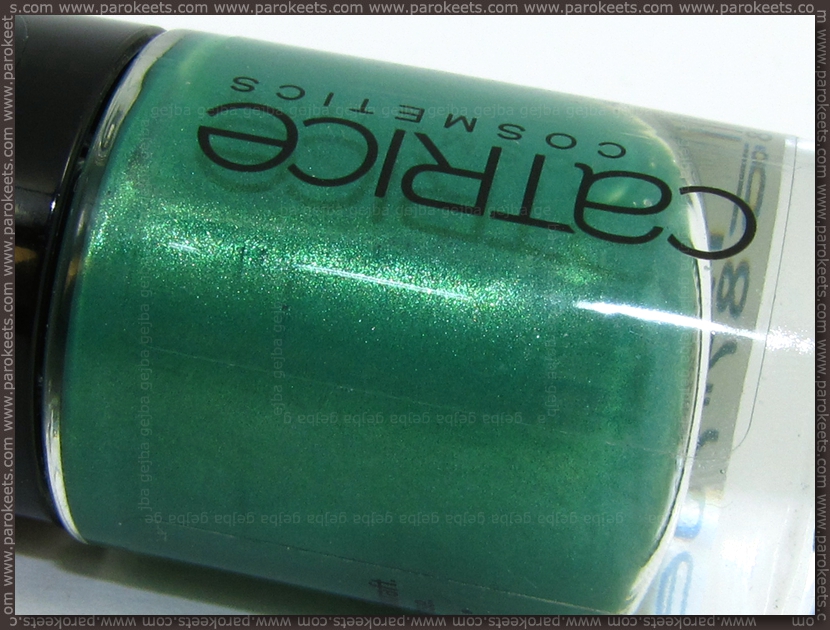 Polish is loaded with very fine (mostly) green shimmer. Slight brush strokes can be visible, but in all honesty not something you would notice without taking a really close look.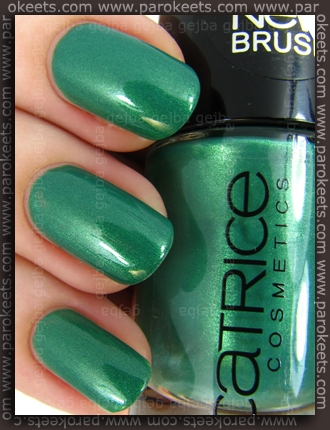 King Of Greens was easy to apply … after I trimmed one loose bristle. I used two coats and top coat.
Who else thinks this shade is ? :D