Yay – I finally managed to do the swatches of the first two nail polishes I got in a swap from Brazil. Honor goes to HITS Atena and Dionisio from No Olimpo holographic collection.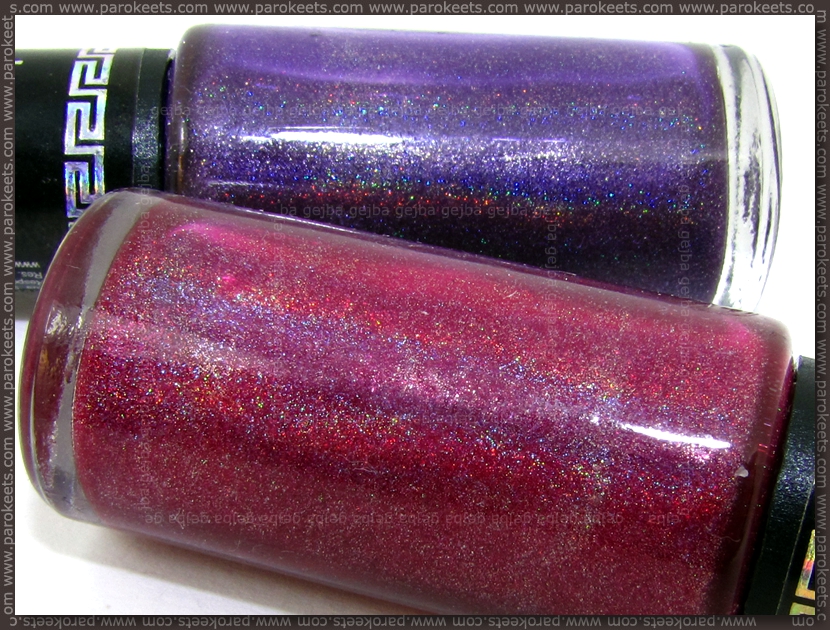 First I swatched them on nail wheel and was little bit disappointed to see that they were pretty sheer. Take a look at the nail wheel swatches shown in artificial and sun light.
Fortunately the holographic particles do their mojo on the nails and sheerness is no longer the issue. I used two coats + top coat with both shades.
HITS Atena is pinkish holographic shade. Application is nice and so is holographic shimmer, but I disliked the toluene smell.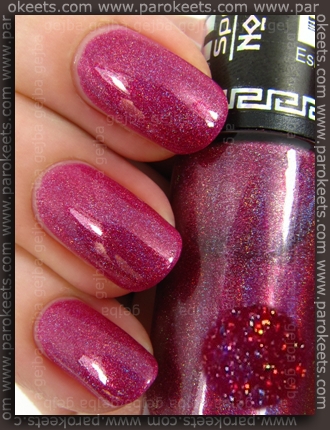 HITS Dionisio has the same holo effect as Atena, but is purplish shade. They chose one of those darker (but not too dark) purple shades that lean on the cooler side, but still look good on warmer skin tones.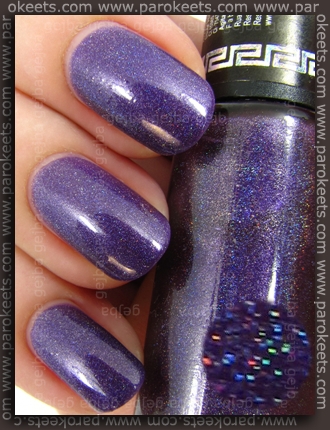 Polishes contain only 6ml and if I'm not mistaken are cheaper than Aurora holographic nail polishes. These minies are not one of those that can last you for quite some time … especially if you have longer nails.
I'm still lemming Hera and Apolo from this collection. Do you have any of these beauties? How do you like them?