It all started with a very nice cup of coffee …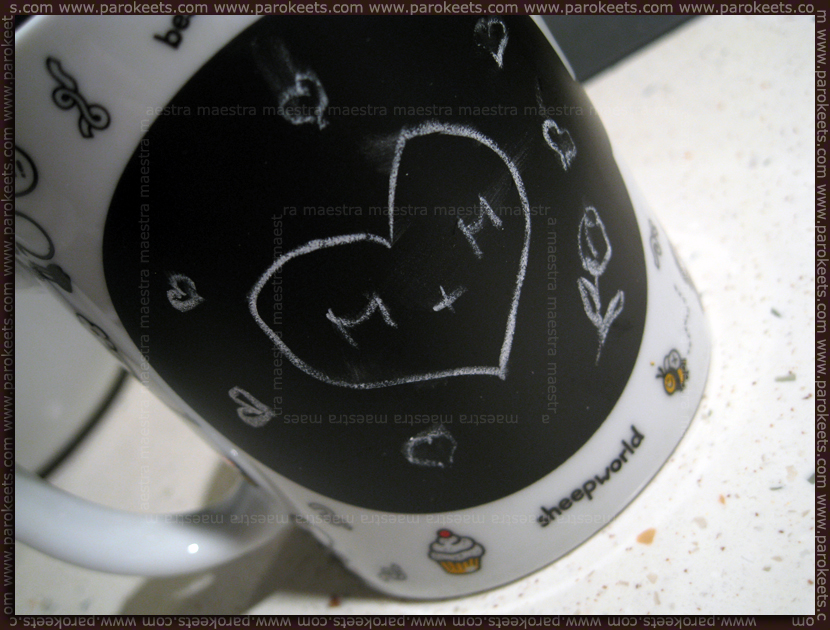 I had the urge to do a special Valentine's make-up. I think I'm slowly getting back and am again enjoying make-up and stuff … I didn't think long what make up to do on Valentine's day. I just immediately knew I wanted to try the Illamasqua Sophie-I technique. I'm not sure what's so different on this technique that it deserves a special name, but it's still a nice and quite easy to do. And what is the nicest thing about this thechnique (if you ask me) … you don't need a lot of products to create the look.
… and that's what my Valentine's make up looked like. Very nice, dramatic, but wearable look. A different take on the classical smokey eyes.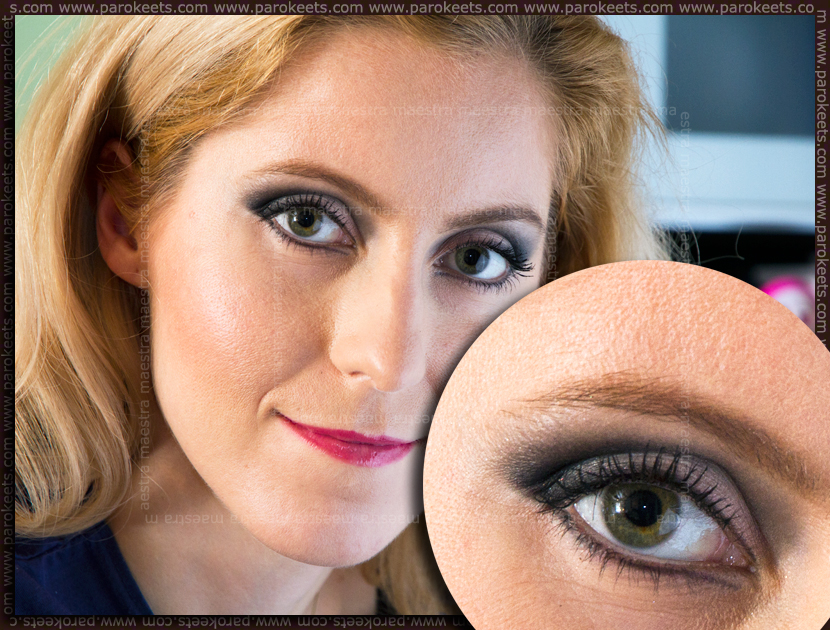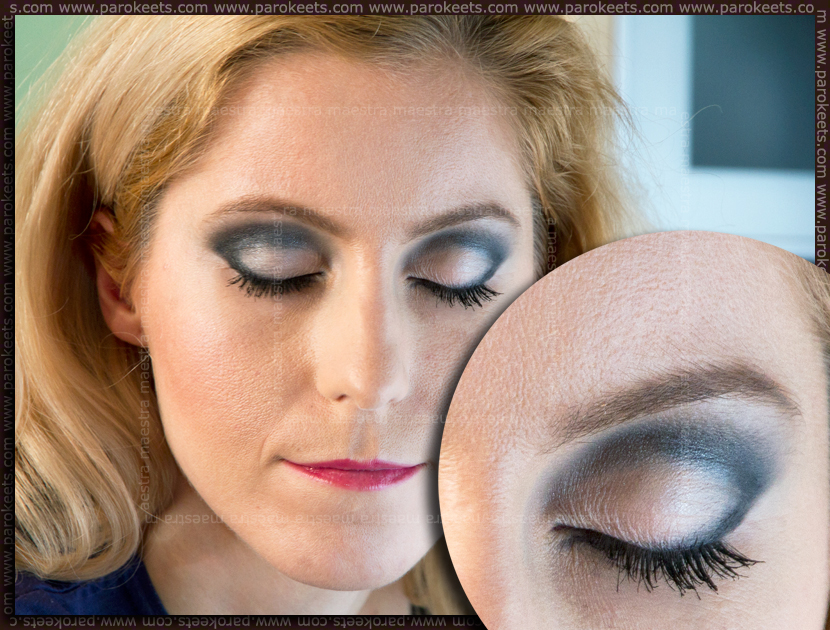 And since I was wearing quite a lot of make up and the make up look made me feel strong and confident, I wanted a scent that would compliment the look. A scent that would make me special and even more confident. A special and different scent … And one of the most different (the other being Thierry Mugler – Alien) scent in my collection of perfumes is definitely Illamasqua's Freak.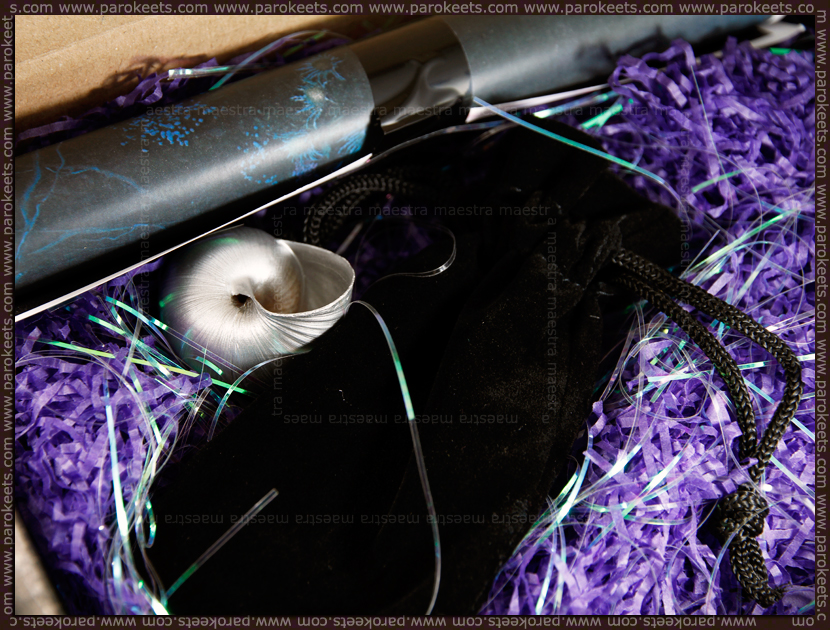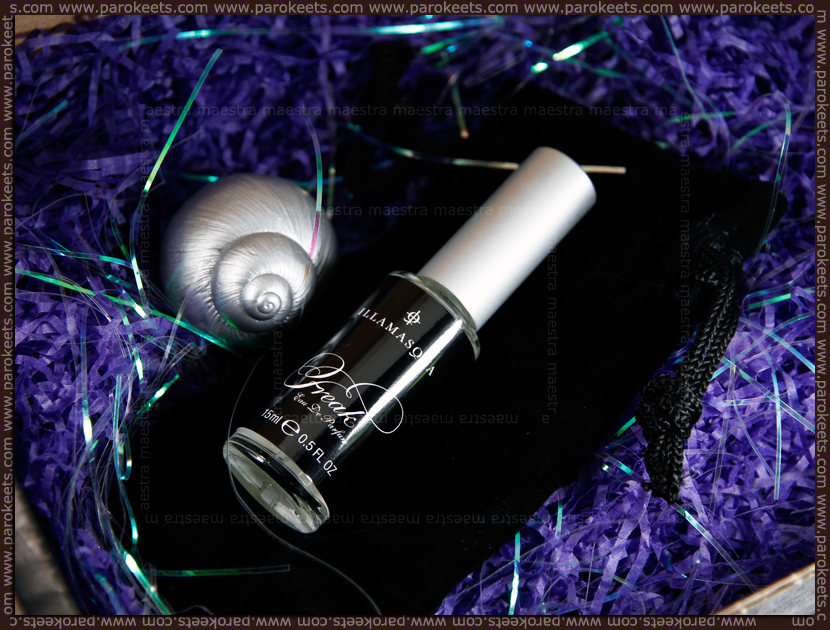 The bottle you see in the photo above is a sample bottle I got for review some time ago. At first I had mixed feelings about the scent. It's definitely unisex scent. The opening is masculine, but then it becomes more floral and more feminine. Definitely a special scent I've never smelled before. And the scent stays on me for hours. It's not a scent I would wear on an everyday basis, but from time to time I just have the urge to wear it. It's quite funny, because I thought I am not going to like it, but it started to grow on me and now … I'm very happy to have it and I think I would buy it myself (especially if it would be available in a smaller bottle and hence it would be cheaper).
So the scent of the Valentine's day was Illamasqua – Freak, but the present of the day was Bvlgari – Omnia Amethyste. Omnia Amethyste is a perfume I've had on my WL for months now. The opening of this perfume is unpleasant (to me), but it fast develops this nice, warm and floral scent that I love. The scent stays on me for hours and I just love it. The most important and exciting part of it is, that my boyfriend loves the scent as well.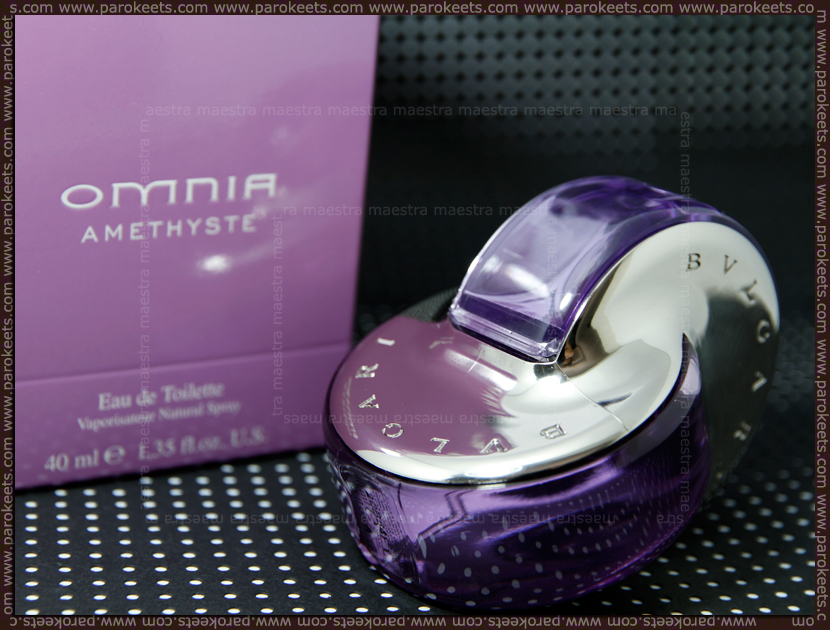 We are almost done … I have a bonus photo for you. It's a photo of Poli. Doesn't he have the cutest eyes ever?!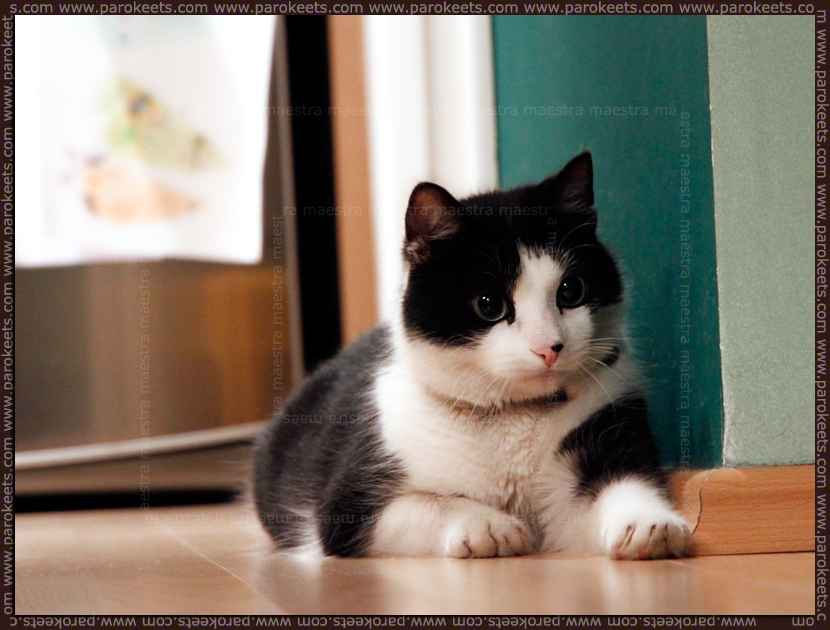 And what was your mix of the Valentine's day?
* I got Illamasqua – Freak perfume for review purposes.