Gejba already showed you swatches and wrote a review of some of the products from the Catrice Nymphelia limited edition. Today I'd like to show you swatches of my Nymphelia haul.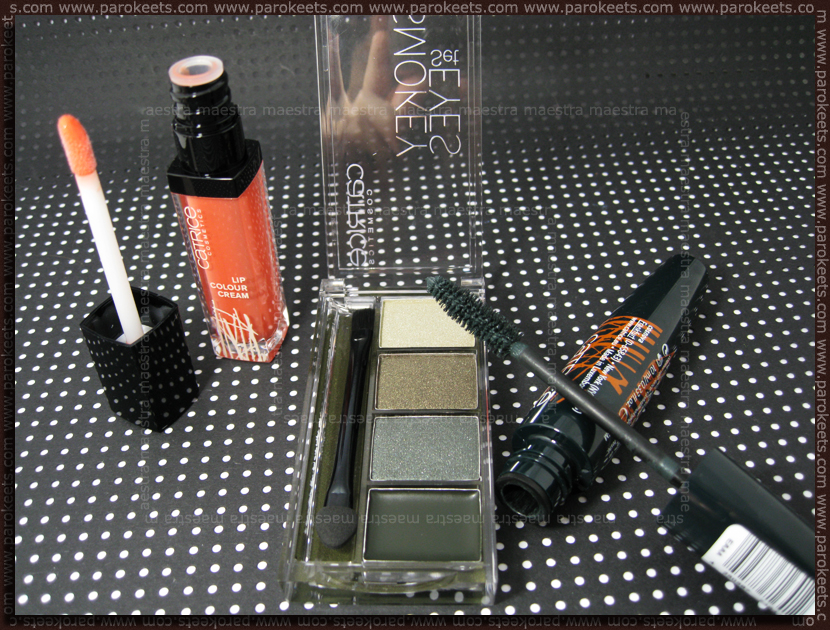 Lashes To Kill black-green mascara. I love the idea of a black-green mascara, but unfortunately this one looks like a faded black on my lashes.
What does the packaging say?
"For a fascinating look! This mascara gives ultra thick, ultra long and ultra curled lashes – in deep green."
It's supposed to be my dream mascara! Well, the reality is far from the promises. I am really not impressed by the performance of this mascara. I love mascaras that give volume and length to my lashes and this one does not satisfy my expectations. I regret buying it.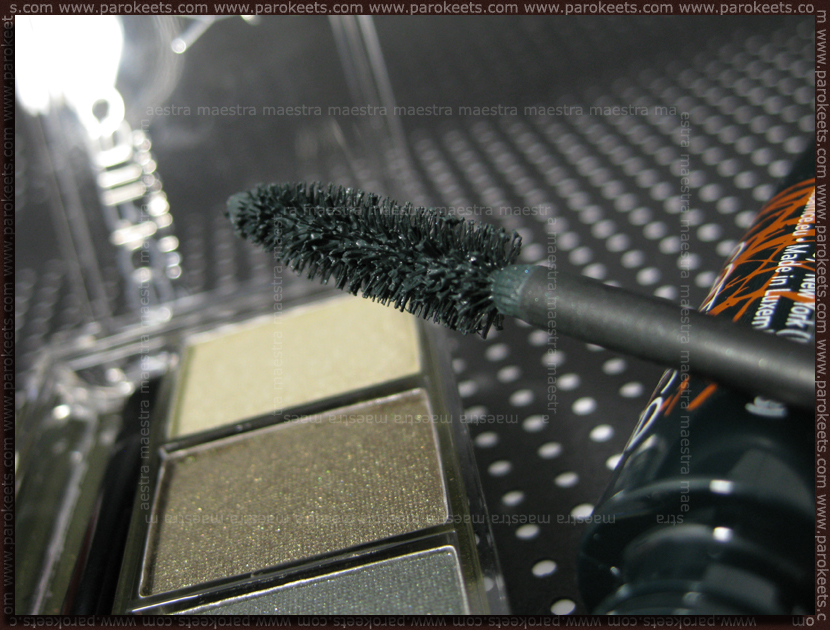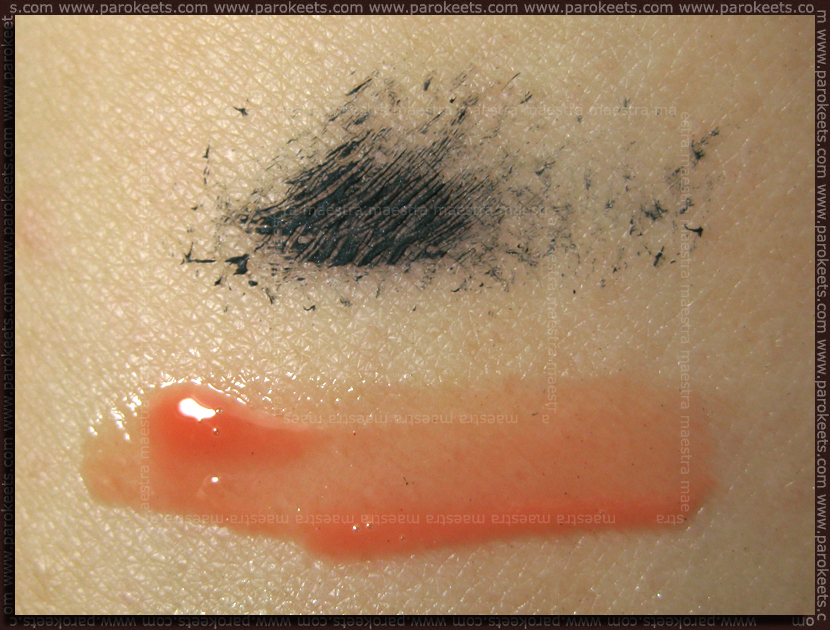 Lip Colour Cream – Blossom is a sheer lip gloss (swatch is above). The color is very nice, but I was hoping it's going to be a bit more opaque. It's almost invisible on my lips (see the last photo in this post). Otherwise it's a nice sheer blush with a touch of orange-peach color. It's not a spectacular product, but I still like it. It's an easy to use everyday lip gloss.
Smokey Eyes Set – Love, Peas & Harmony is a set of three eyeshadows and a black gel liner. I really like this set. The color range is nice and the quality of the eyeshadows is really nice. The black gel liner is not the most opaque I've ever seen, but it's a good product to use as a secondary base. Thumbs up for this smokey eyes set.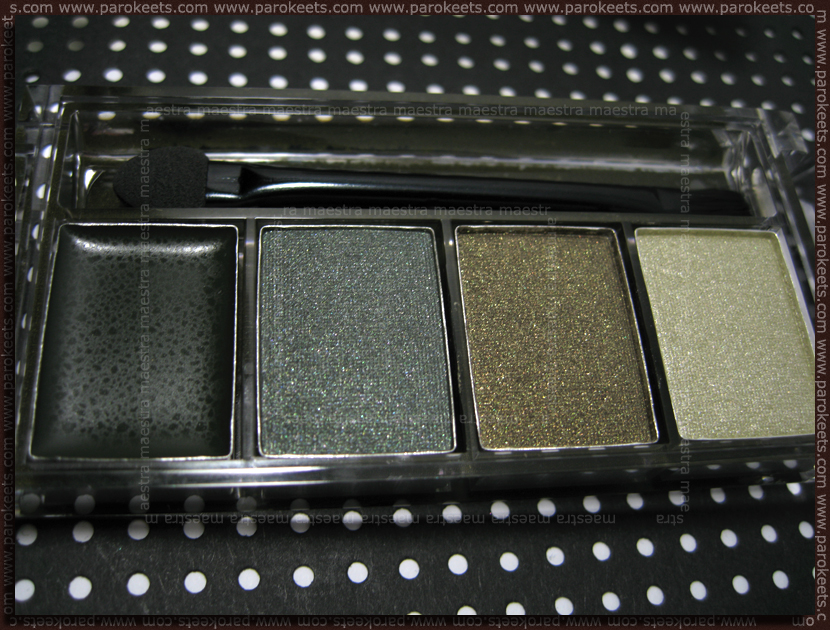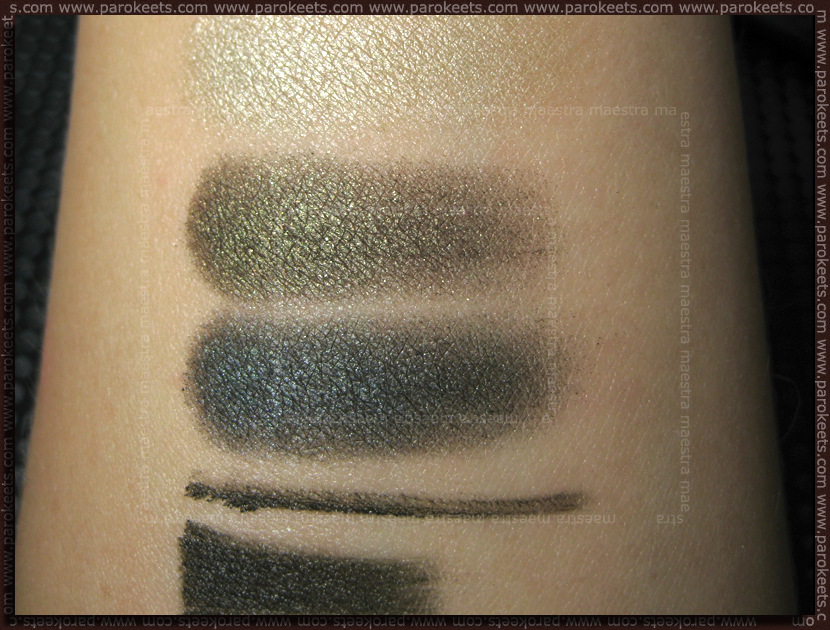 Swatched over black gel liner.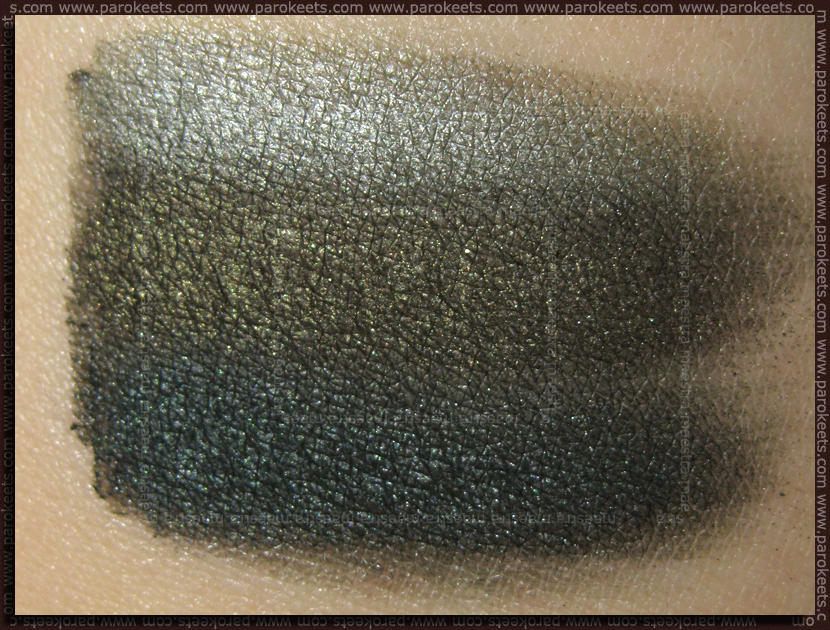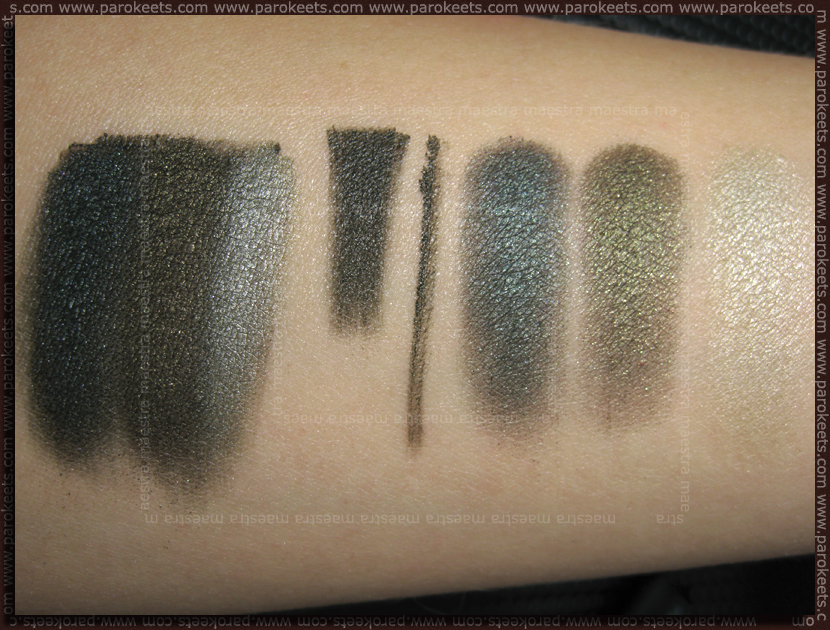 I wanted to show you, how do the products perform "in the field". Here's the make up I created using only the Nymphelia products.
What are your thoughts on the Nymphelia products?