I know I show you too little of my konadicures, but they usually see the light of day when original manicure is like day or two old (so not really pretty anymore) + I kind of find them too subtle and uninspiring so I skip publishing them.
To (hopefully) make it up to you – I have today 2 of of my stamping manicures. First one is orange base with Avon Orange Creamsicle + China Glaze Robotika + XL B fauxnad image plate.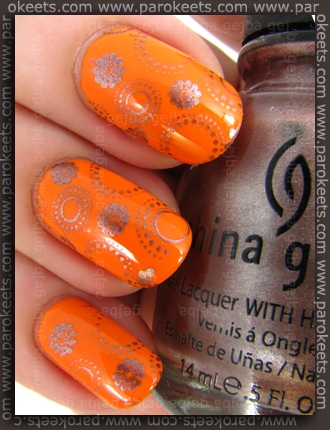 For the last month (or maybe even little bit longer) I've been in serious flowery mode. Almost all of my konadicures have at least something flowery in them. :D And this one is no exception – Avon Loving Lavender + CND Eskimo Kiss + fauxnad H3, A05 image plates.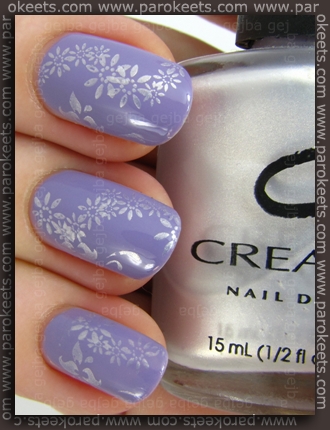 I guess it's obvious that I'm in a full spring mode.