I already showed you LCN Magnetic nail polishes I picked up in Slovenian LCN store. Today I have for you swatches of 3 out of 5 LCN crackle polishes I bought at the same time. I hope these are still sold.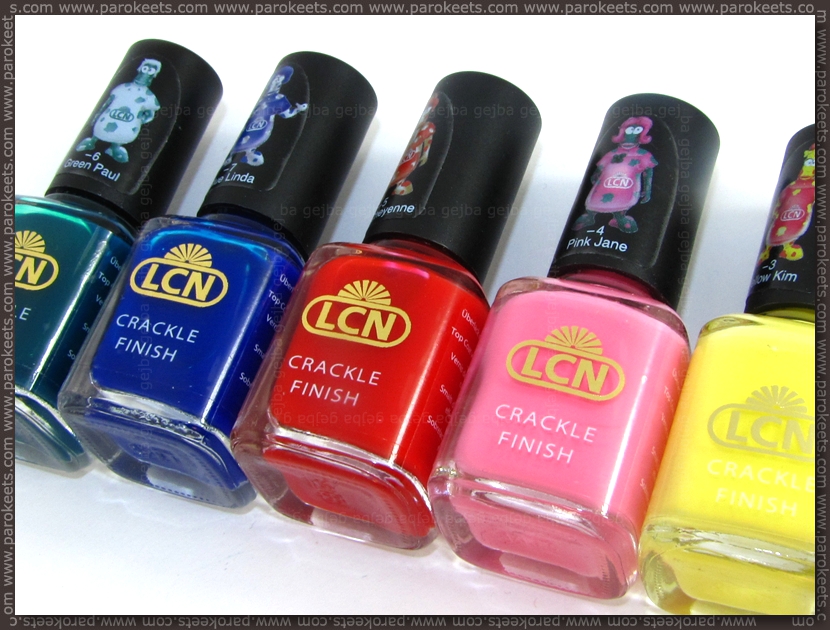 I already tried out all of them, but made swatches only for 3 shades. I liked all 5 crackle nail polishes – great and vibrant colors, they crack without much fuss … I think white and black are the only ones I left in the store.
LCN Blue Linda is deep blue shade that really makes base color pop. I used Rimmel Misty Jade as a base.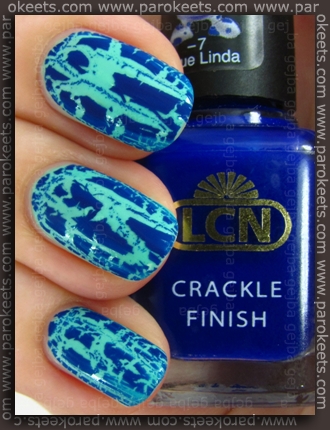 LCN Pink Jane l was hesitating about, but as I didn't have any other pink crackle nail polish … Base polish is Flormar True Crystals 109.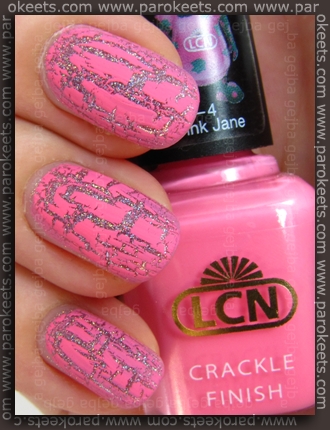 LCN Yellow Kim was such a lovely yellows shade that it had to be mine. It's very pale yellow, but still reminds me of sunny days. Base – H&M Light Blue.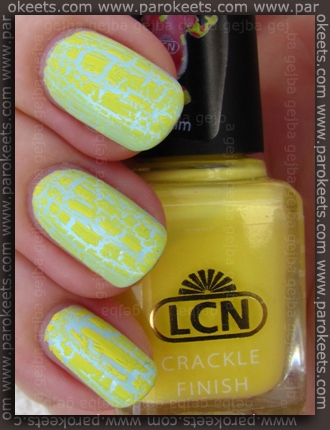 LCN Green Paul and Red Cheyenne are one of my favorites among crackles, so I have no idea how come I don't have swatches of those two.
I don't remember the exact price – but I think it was between 4 and 5 EUR for 8ml bottle.