Meet one of my favorite Kiko nail polishes – no. 335 aka Blu Inchiostro. You already met Kiko 335 – I used it as a base for Max Factor Fantasy Fire. Today I'll how you how this pretty shade looks on its own.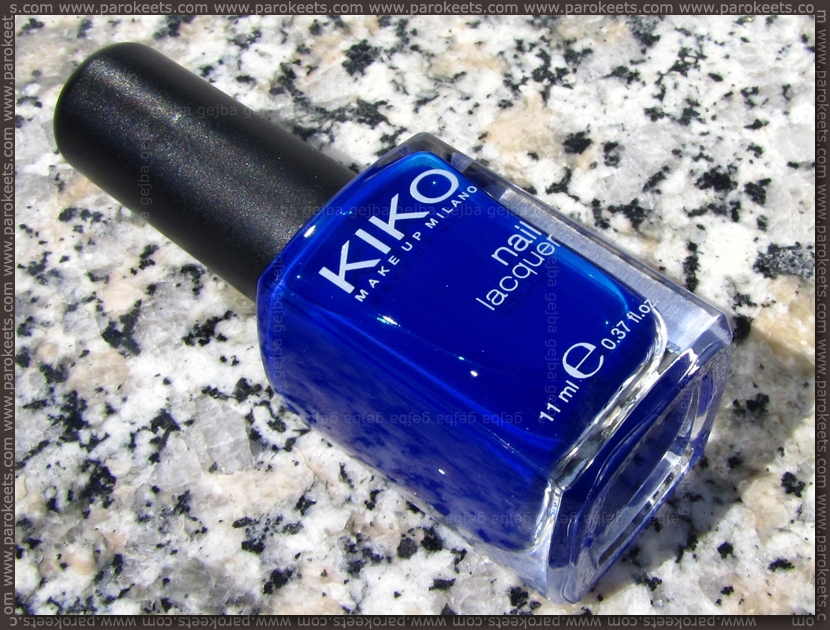 What is so special about this shade? It's has slightly jelly like look, so I can use it for "sandwich manicures" + is gorgeous blue color which is either blue or slightly more violet-blue with hint of green. I still have VNL after 2 coats, but that kind of goes hand in hand with slightly more sheer formula. And by jelly like I refer more to the final look as application it self it not difficult.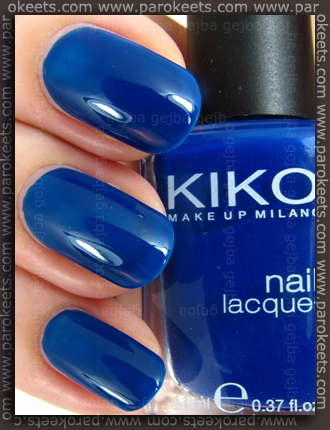 Who's agrees with me that this is one seriously pretty nail polish?