Well – I needed "only" 10 days to make swatches of these two nail polishes. Go, me … not. :D
Meet 2 Max Factor Max Effect mini nail polishes – Fantasy Fire and Dazzling Blue.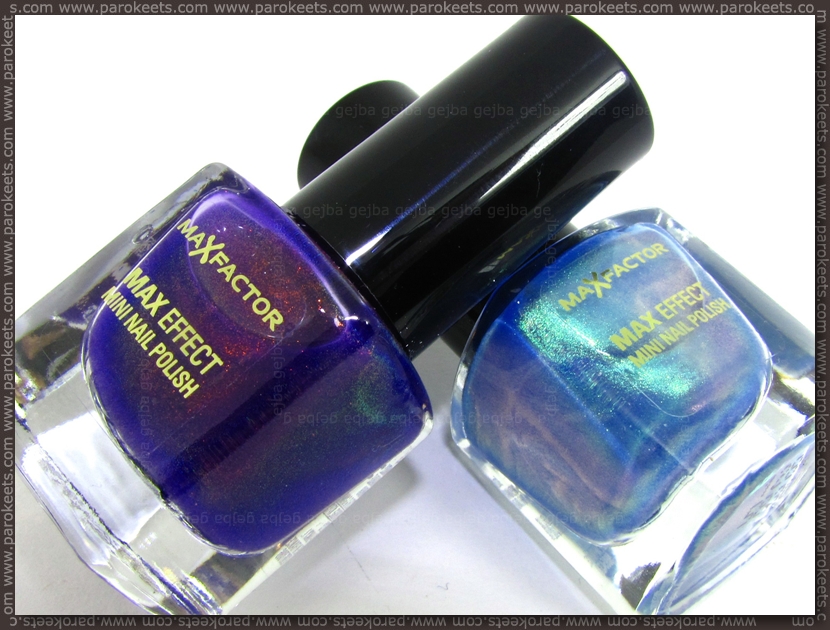 I'm guessing you already know all about Max Factor Fantasy Fire … supposed dupe for famous Clarins 230 duochrome. This is one seriously pretty nail polish with all that green, purple, blurple, bronze rainbow captured in one tiny bottle. But I must say that for me personally this nail polish is not in the drop dead amazing category – must have yes, to die for no. Formula is sheer, so I didn't even try to use it by itself (I have to hunt down another bottle before I tackle multiple layers with this shade ).
Here is photo which will hopefully demonstrate how Fantasy Fire looks like with different amount of layers … and those layers are really thick.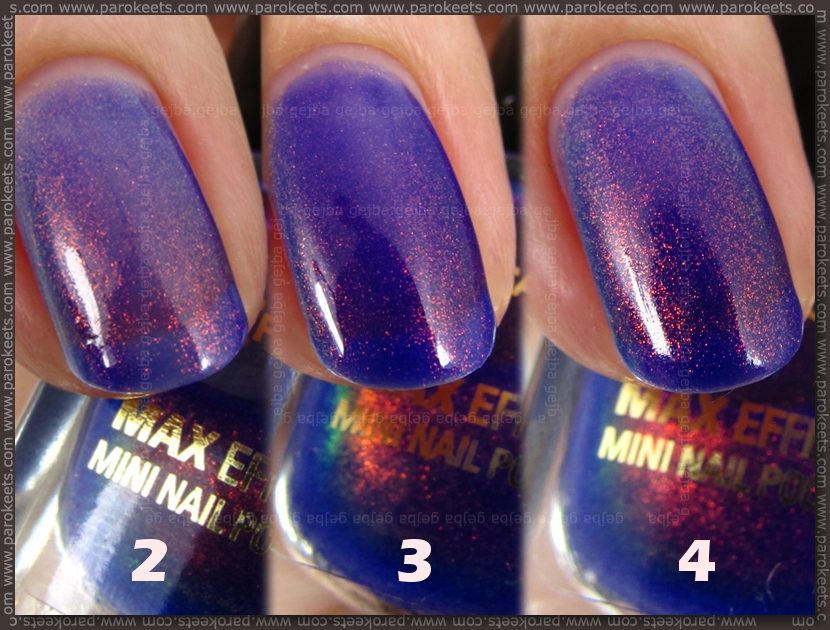 I tried it out over black (Gosh Nero), blue (China Glaze First Mate) and purple (China Glaze Urban-Night) base.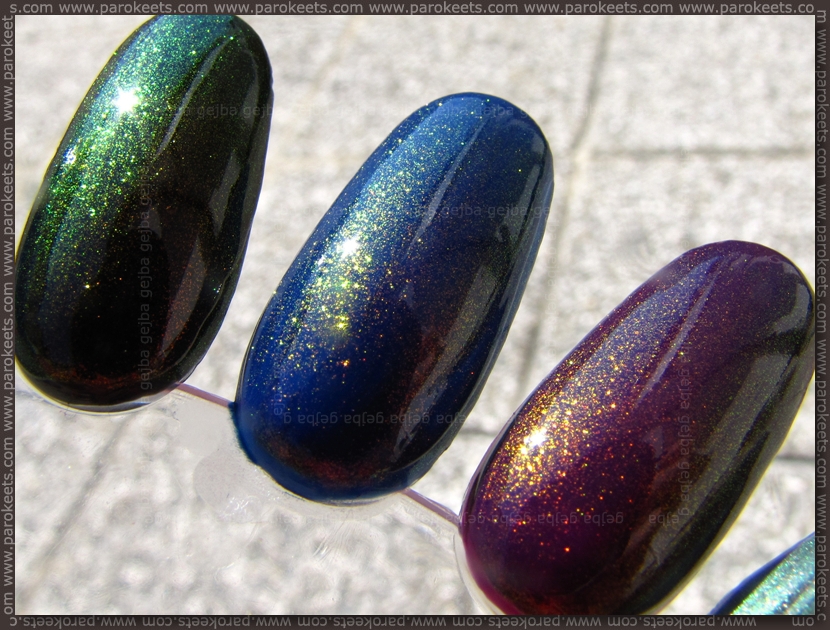 I liked it more over blue and purple than black. First time I used Fantasy Fire, I wore it over Rival de Loop no. 45. Two sheer polishes make one good combo. :D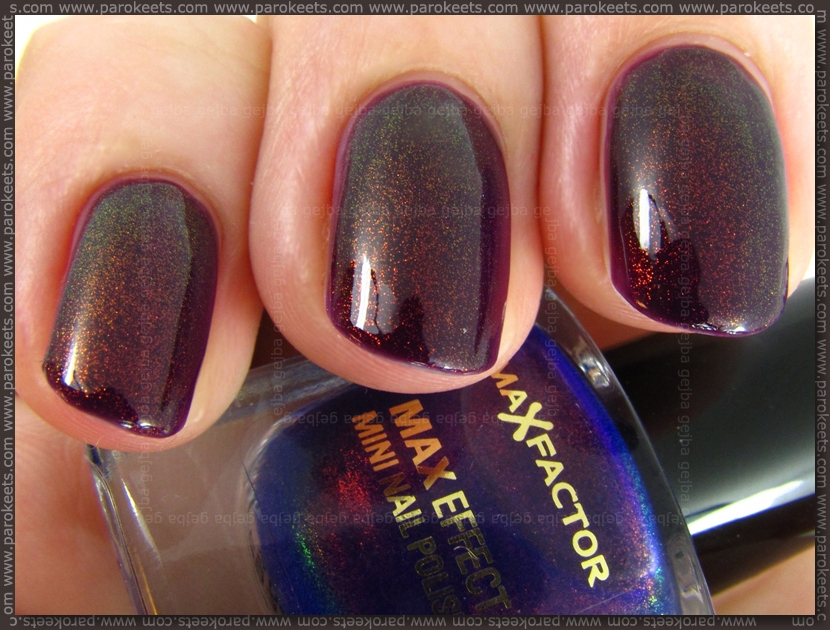 For the next combination, I used one of my favorite Kiko nail polishes Blu Inchiostro – no. 335. This is the only swatch that came out at least reasonably OK. Details taken from "sun swatch".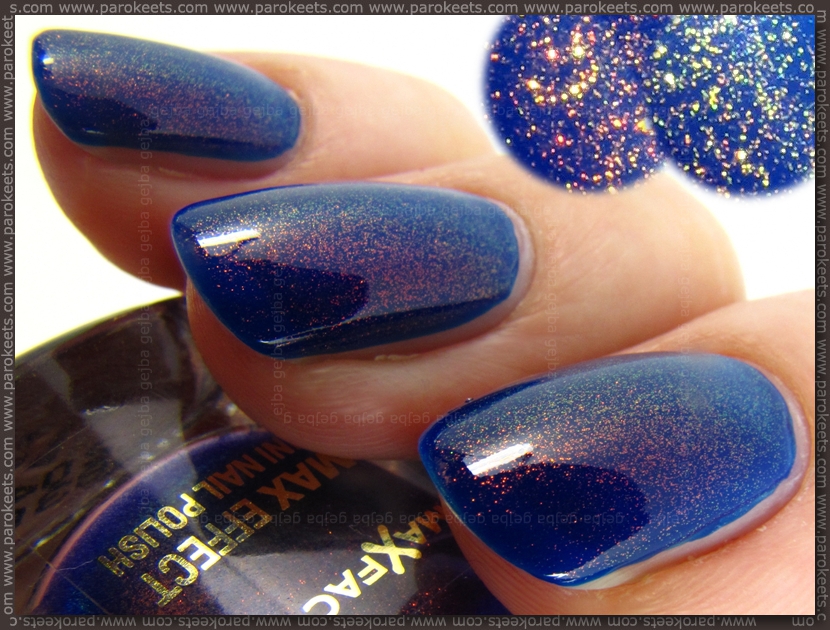 Max Factor Dazzling Blue on the other hand is not so sheer, so I can't say it's good for layering … especially over black (Gosh Nero). It looked nice over green-blue (Rival de Loop 67) base, but as it's frosty and can be worn by itself …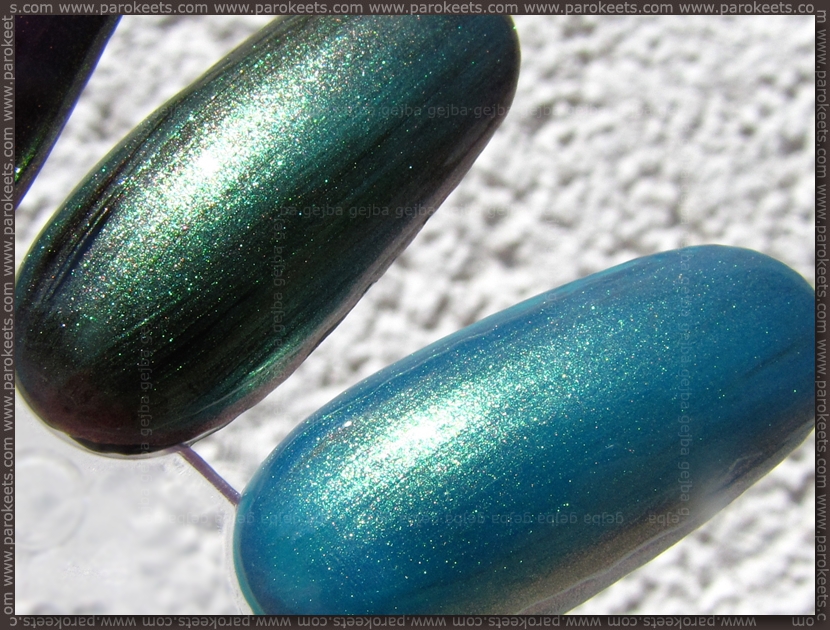 … I used it as such. 2 coats are enough for good coverage, but you would need 3 layers if you wanted to get rid of VNL on longer nails. Duochrome effect is composed mainly from green and blue colors, but there is hint of purple in there too.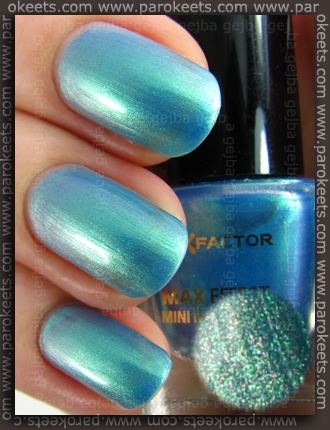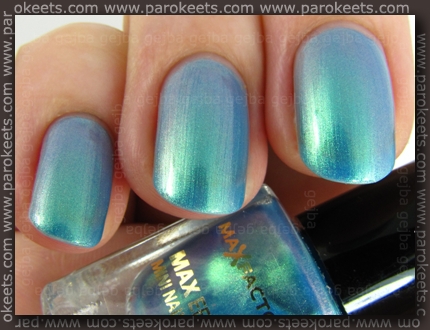 Price: 3,95 EUR for ~5ml (exact amount it's not listed on the bottle)
I had just enough time to glance over the rest of Max Factor minis, but I think at least 2 looked really promising.
Any particular shade that I should take a look at?
Video review (lightbox, sun):
Update: I added photo of how Fantasy Fire looks like when applied in 2, 3 or 4 thicker layers.