Recently new L'Oreal nail polish collection called Color Riche appeared in our stores. This is quite a large collection of mini nail polishes in tall bottles with large brush. I pay 5 EUR for Alessandro minis, but L'Oreal ones … that was kind of pricey. So I waited for the sale and bought few shades that I found to be appropriate for the spring/summer manicures. I already made video review of all five shades.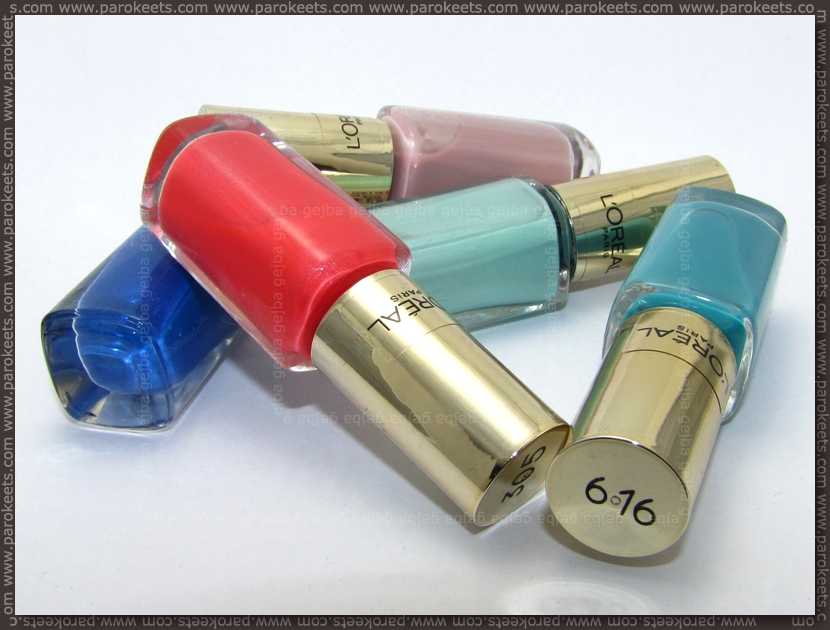 First one I tried out was L'Oreal Rebel Blue (no. 610) nail polish. This blue appealed to me right away as it's kind of softened blue with tiny shimmer and some kind of purplish sheen to it (light duochrome effect maybe?). Staying power was not fantastic, but it didn't start chipping until the day 3, so I guess it's not lousy either. Brush was little bit hard to work with on the larger fingers, but I can already see that those with narrower fingers will love this "one stroke" brush. Formula was not bad, but I'm kind of surprised to see that it separates very quickly. Not something that really effects formula or application, but still, I rarely see these kind of things in the new nail polish. 2 coats + top coat. Color is more grayed out in reality.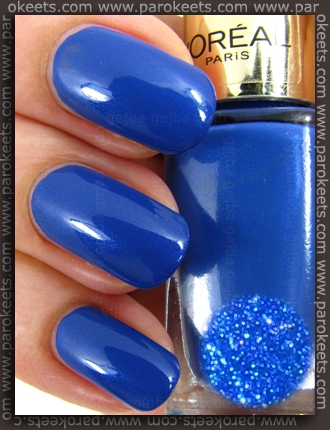 Did you get any of the new L'Oreal nail polishes? How do you like the brush?