Yay – Catrice Coolibri LE is finally here! I can not believe I was so lucky to find the full stand and could actually chose which products I wished to buy. In the end I decided to get 3 nail polishes and 2 eyeshadow pens.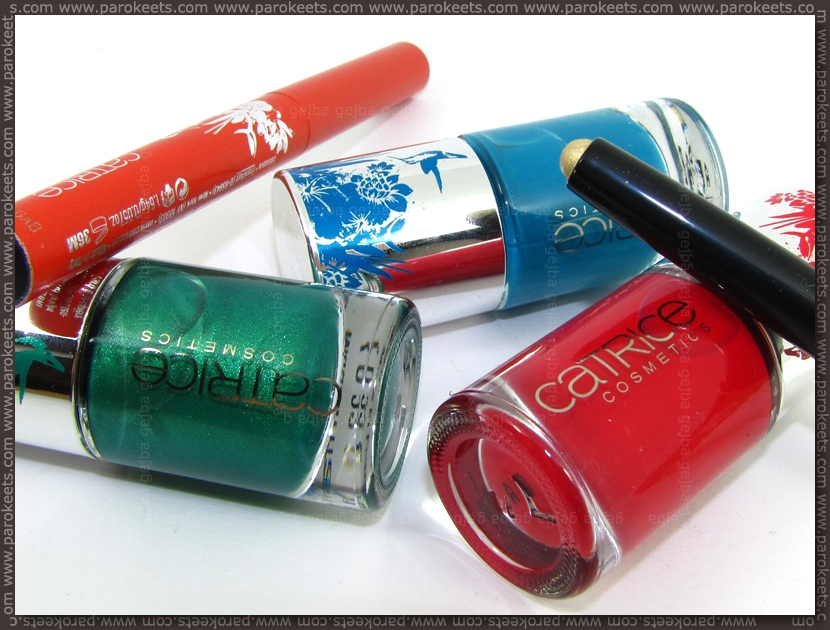 If I didn't have mile long wish list for this month, I would have bought all the nail polishes and eyeshadow pens in this LE. But as I had to be rational (hate that word ), I got blue and green nail polish and decided to go with the pink one over yellow and orange shade. Eyeshadow pens were easier as I already have green and blue one from Kiko.
Catrice Coolibri Birds Flying High nail polish is my new baby. I adore this muted blue shade with some kind of grayish undertone and possibly hint of green(?). Is comes in creme finish and easy to work with formula. And the biggest plus – no staining. 2 coats + top coat.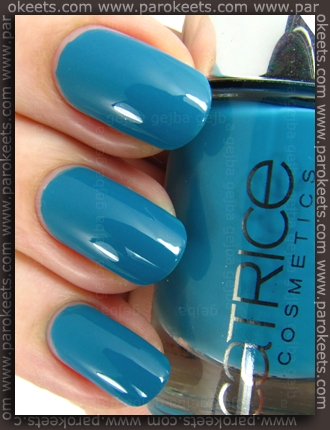 Catrice Coolibri Virgin Forest is playful medium green filled with green shimmer. The only downside to this shade is slightly frosty formula. I used Essence 24/7 base coat and had no staining. 2 coats + top coat. Comparison with Catrice King Of Greens is in the below video review.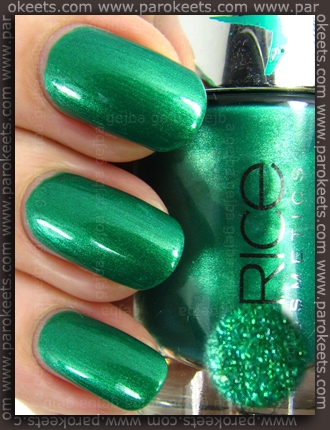 Catrice Coolibri LE Abloom is another creme shade with color that borders between pink and red … but is still more pink on me. If you don't mind VNL, you can possibly even use only one coat. 2 coats + top coat.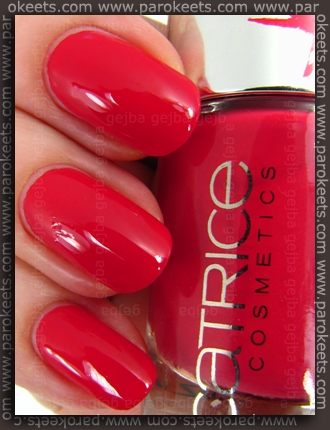 I tested both eyeshadows sticks and as I suspected shimmery Precious Nectar has better staying power and more "stickiness". There was some fallout when I applied eyeshadow over Precious Nectar, but nothing major. With no base and fixated with eyeshadow I got 5+ hours without creasing. Because of the shimmery base, eyeshadows looked like they had metallic finish.
Exotica on the other hand gives eyeshadows more matte/satin look, they don't last as long as on Precious Nectar and lack the "grip". But with Too Faced Shadow Insurance it should have whole day staying power and I love the fact that it warms up cooler toned eyeshadows.
I can't use these kind of products alone, but those with normal to dry eyelids could probably get away with it. As far as I could see, the're easily removed with makeup removers or soap, but they seem to defy water.
I made comparison with Kiko Long Lasting Stick Eyeshadow no. 10 and 11. Catrice Coolibri swatches were more than 4 hours "old" when this photo was taken.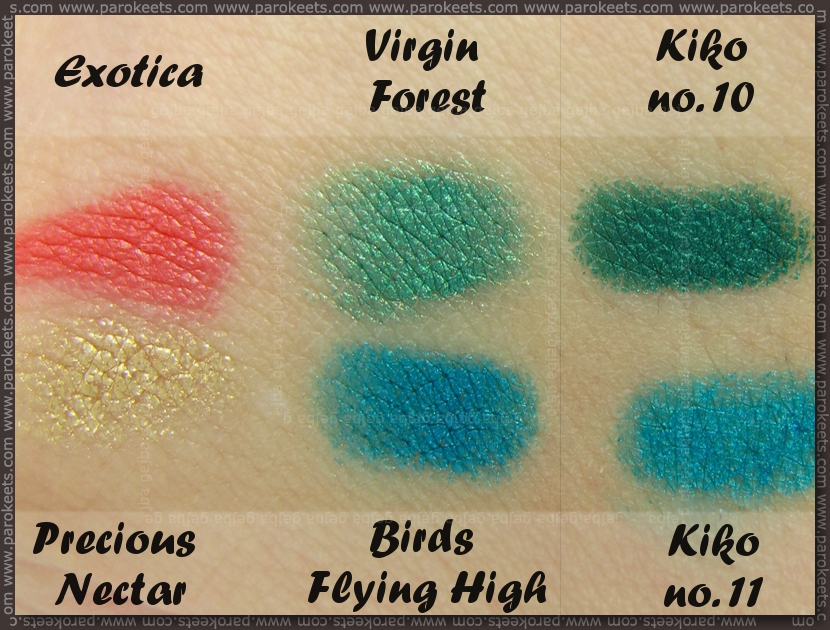 Price:
nail polish: 2,59 EUR for 10ml (0.33 fl.oz.)
eyeshadow pen: 3,69 EUR for 1,64g (0.057 oz.)
Video review:

What is your favorite from Catrice Coolibri limited edition?