You chose Kiko 340 (Celeste) and 343 (Verde Primavera) for first two swatches from my last Kiko nail polish haul. Uuu – blue and green … I just knew you guys will pick something good.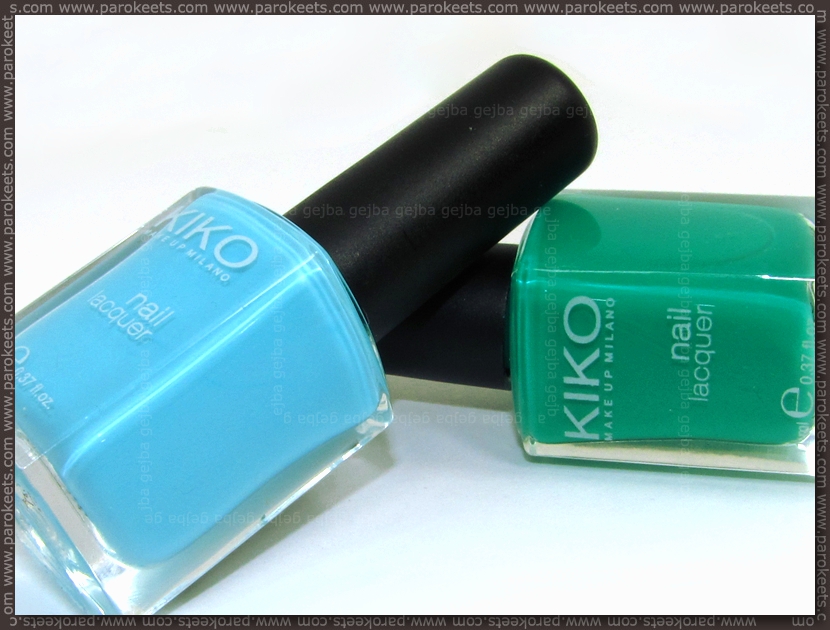 Application wise both shades were non-problematic, easy to apply, worked well with fast drying top coat and Kiko 340 could possibly be used with one coater so it's pretty pigmented. Both nail polishes have cream finish and were *bip* to capture on photo.
Kiko 343 is green shade but it's more everything IRL – green, vibrant, glossier …
Kiko 340 is light blue shade with hint of green undertone … which I failed to capture.
| | |
| --- | --- |
| Kiko Verde Primavera 343 nail polish swatch | Kiko Celeste 340 nail polish swatch |
I basically have no complaints. I know … that rarely happens.
I bought them on sale so I think I paid 2,5 EUR for each 11ml (0,37 fl.oz.) bottle.
EDIT: I forgot to add stamping mani so that one got her on post.