This is part two of my series of posts about my favorite products. You can find the first part HERE.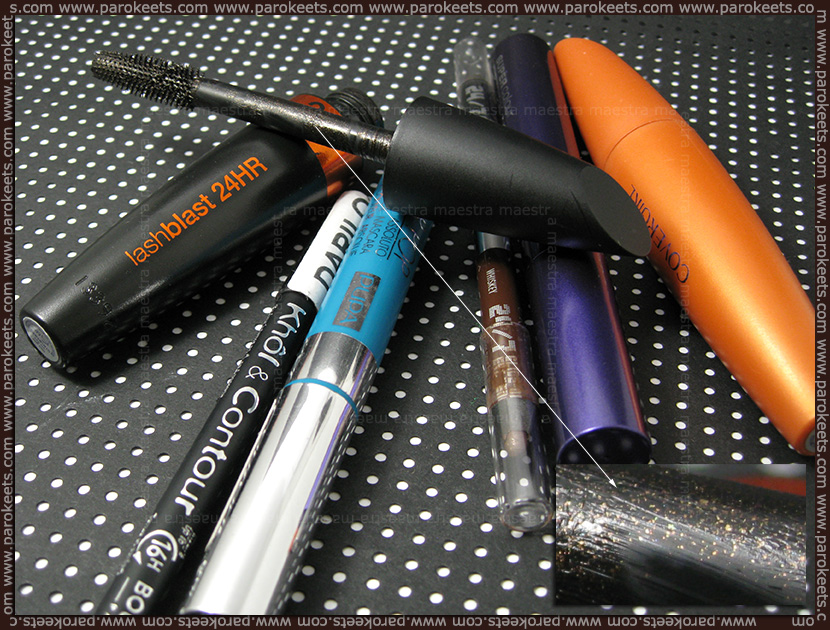 Mascaras
Cover Girl Lash Blast mascara is my absolute favorite mascara and so is the Max Factor False Lashes mascara because it is identical to the Cover Girl one. I like the effect it gives to my lashes – it separates them and gives them volume in only one generous coat.
Cover Girl Lash Blast 24HR mascara in Black Gold. I bought it when I was in the States. It is waterproof and quite hard to remove. This shade is more like dark brown with shimmer but the shimmer isn't visible on the lashes. I like to use it for my bottom lashes.
Kiko Super Colour Mascara in the shade 01 is a fantastic purple mascara. The color is vibrant and it looks great with my green eyes.
Pupa Color Pop Mascara in the shade 07 is a pretty turquoise mascara. I like wearing colored mascaras in the summer and this one is one of my favorites. The formula is quite dry.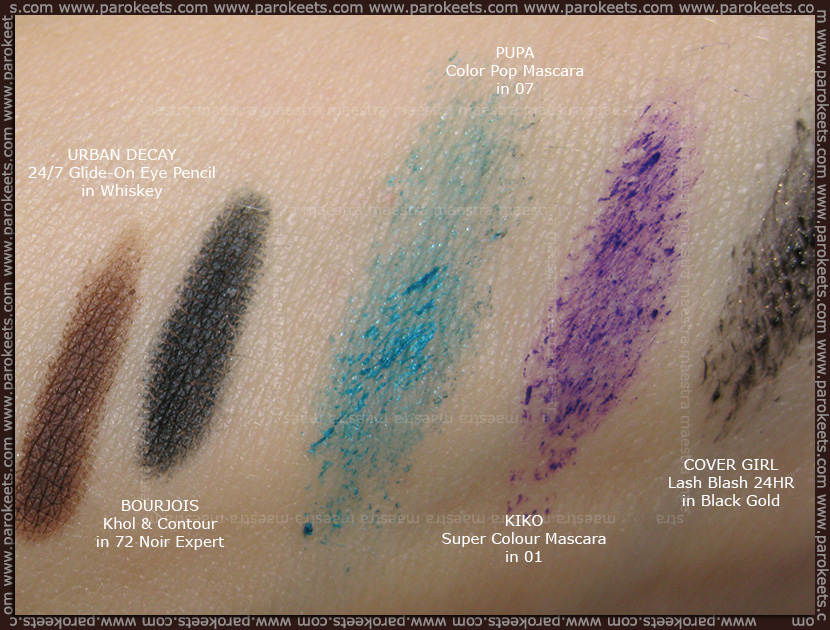 Eye Pencils
Bourjois Khol & Contour in 72 Noir Expert is a black eye pencil that stays long on my waterline and it doesn't irritate my eyes. Read the whole article on black eye pencils.
Urban Decay 24/7 Glide-On Eye Pencil in Whiskey is a brown long lasting eye pencil.
Sephora Jumbo Eye Pencils 12HR Wear (the name is wrong on the photo below). I already raved about these. They are long lasting. The colors are amazing. I love wearing the tourquoise or the green one on my waterline.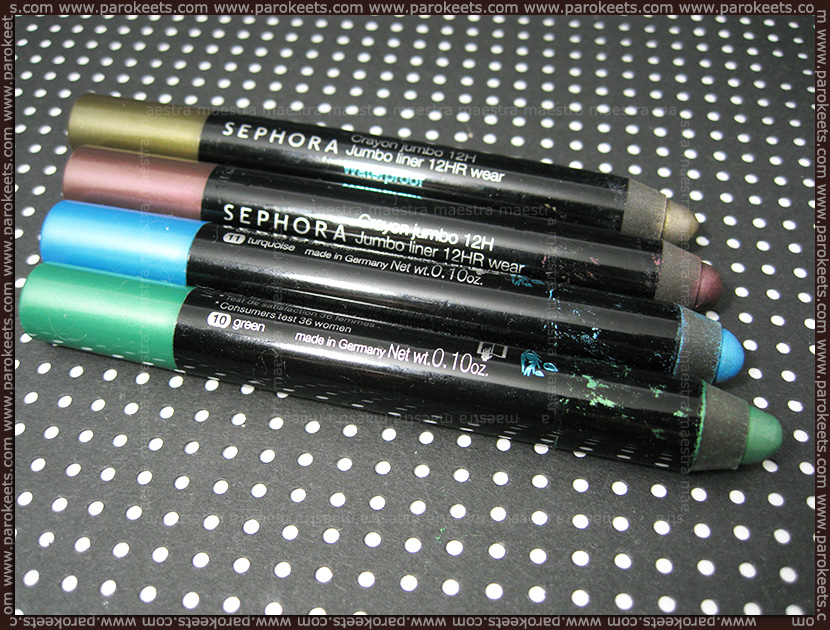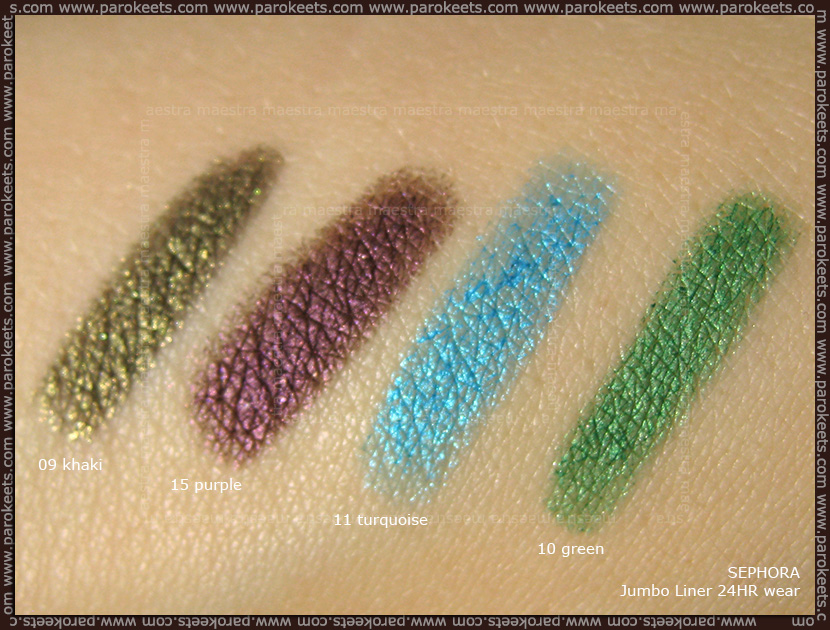 Eyeshadows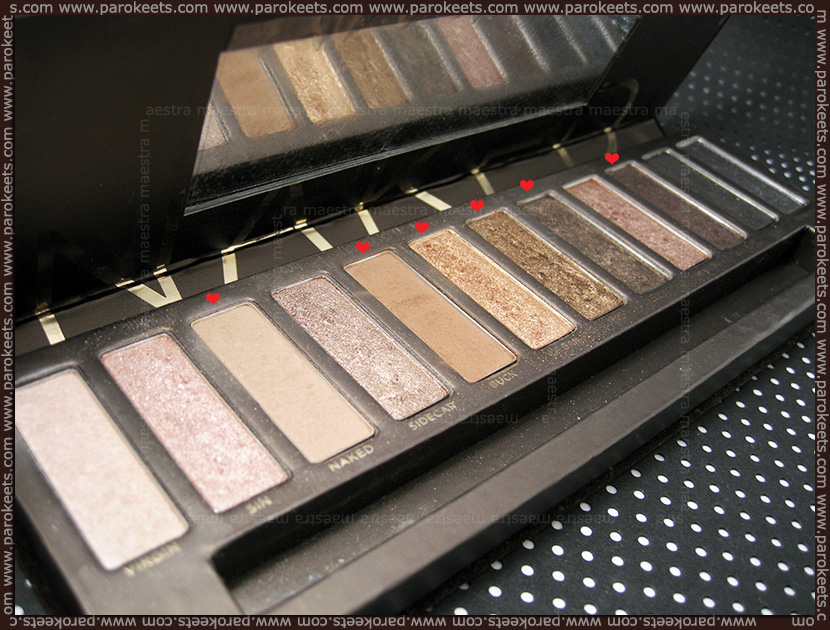 I wear all kinds of eyeshadows on my eyes, but I'd really like to mention the Urban Decay Naked Palette, because I just don't give it enough love here. The truth is I use this palette all the time. It's such a nice palette. I take it with me when I travel, because it so easy to do different make up looks with it. The eyeshadows are amazing. The quality is great. I put small red hearts next to the shades I love the most. I would love this palette even more if there would be more matte eyeshadows and if the highlighter shades would be … well, more golden. But still … this was one of my best purchases.
Other eyeshadows that I love are by Inglot and Make Up Factory. Great pigmentation! Amazing eyeshadows!
One of my favorite summer looks. Green smudged liner (Sephora's Jumbo Liner in Green) with vibrant blurple liner (Collistar Eye Liner in 16 Pavone) and vibrant purple mascara (Kiko Super Color Mascara in 01).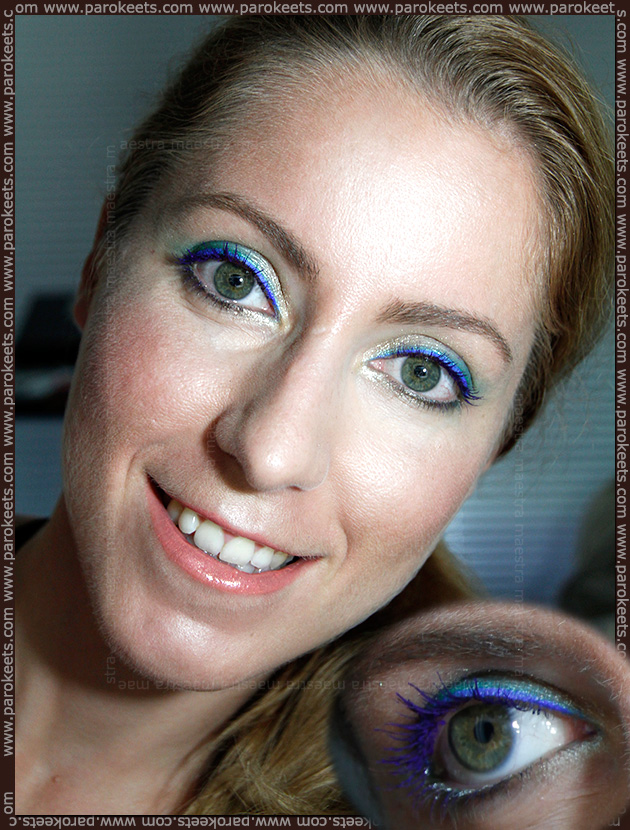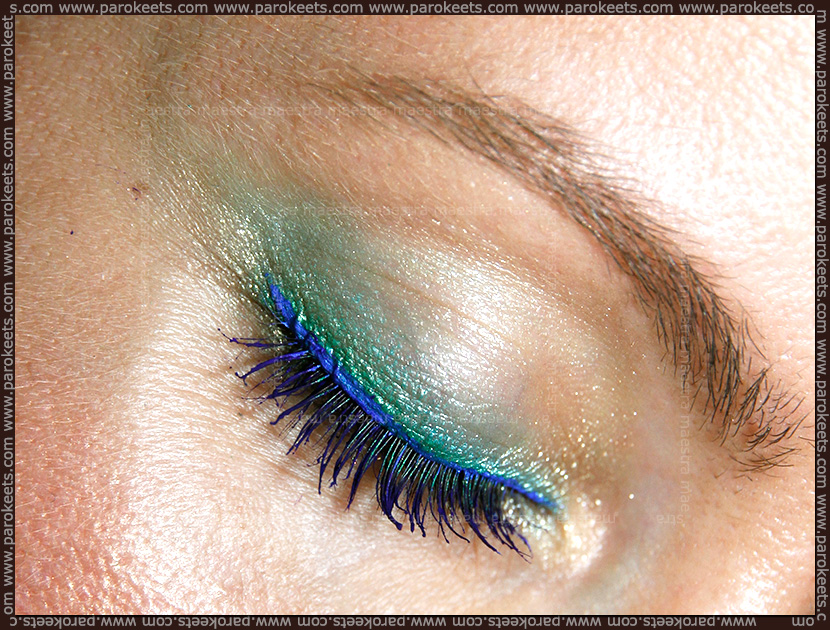 Do you also like vibrant colorful looks with bold eyeliner and mascara for summer? Thanks for reading and commenting!