You already had a chance to meet Depend nail polishes on our blog … and we own even more but they're still on to be swatched shelf or to be publishes folder … depending on which Parokeet lady you are talking to. Majority of Depend nail polishes comes with good formula, staying power and pigmentation. The only thing that bugs me is that they are numbered and not named.
Today I have swatches of 4 of their nail polishes and if you like what you see … be sure to read the end very carefully. :D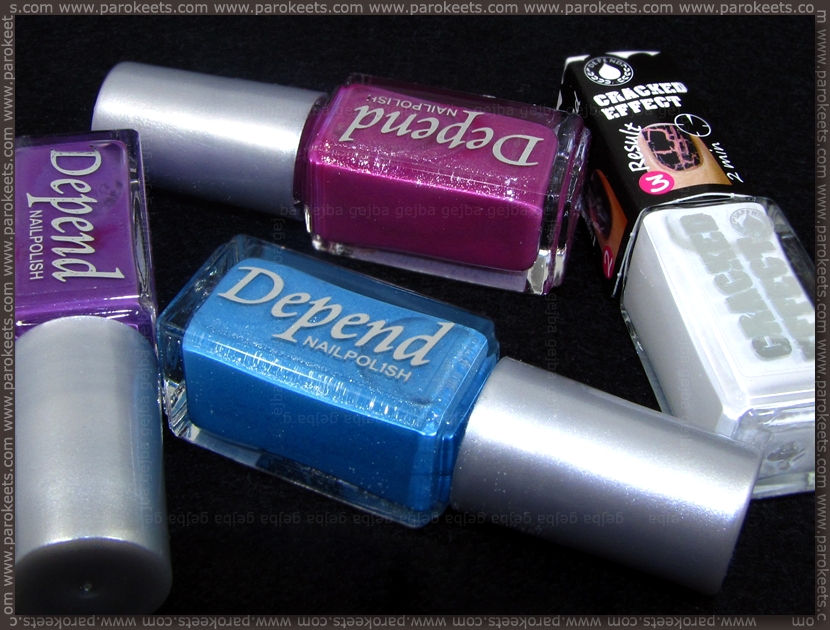 Depend 228 and 218 have very similar formula and silver shimmer. The only real difference is the base color – 228 has blue and 218 pink one. Drying speed is optimal for me, with little bit thicker layer they can be one coater. Staying power was also good. I used 2 coats + top coat.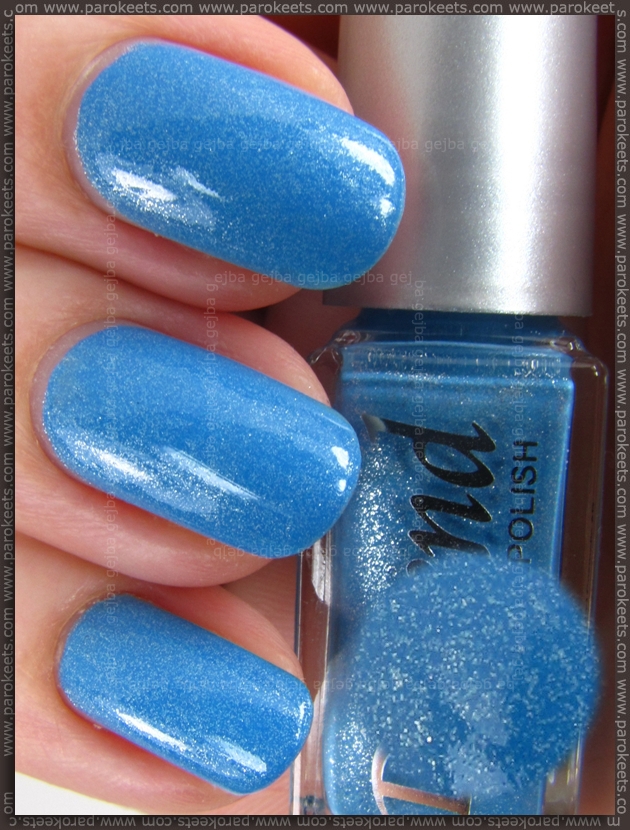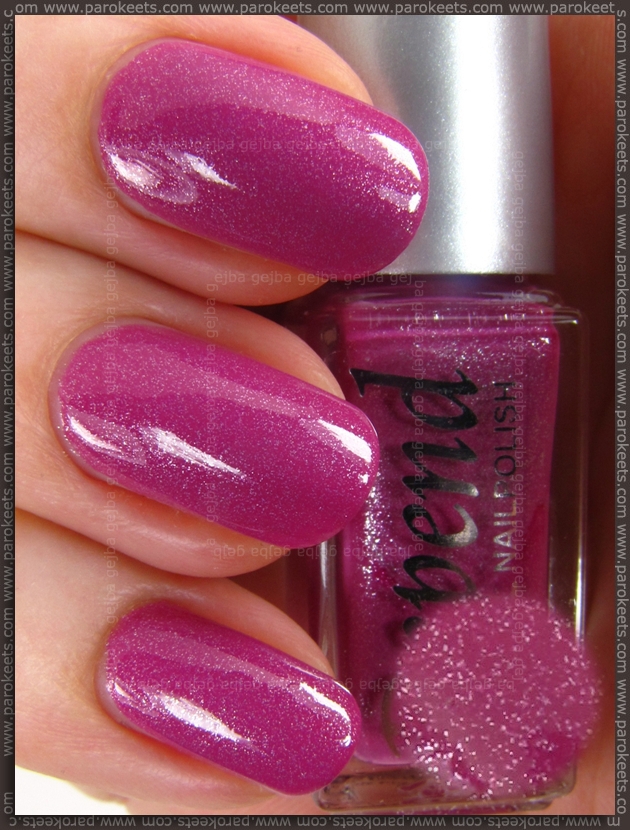 I applied Depend 202, wore it and swatched it, but I noticed the shimmer only after I was going through close up photos. :D 202 has thicker formula, dried little bit slower than the first two. Formula is little bit on the jelly side, but still with good pigmentation … but not great one, so I used little bit thicker coats than I normally would. In general I find application with even slightly jelly-ish nail polishes to be nerve wracking if I don't use thicker layers. Color is purple with mainly cooler undertones, but in warm light it does get that warmer pinkish undertone.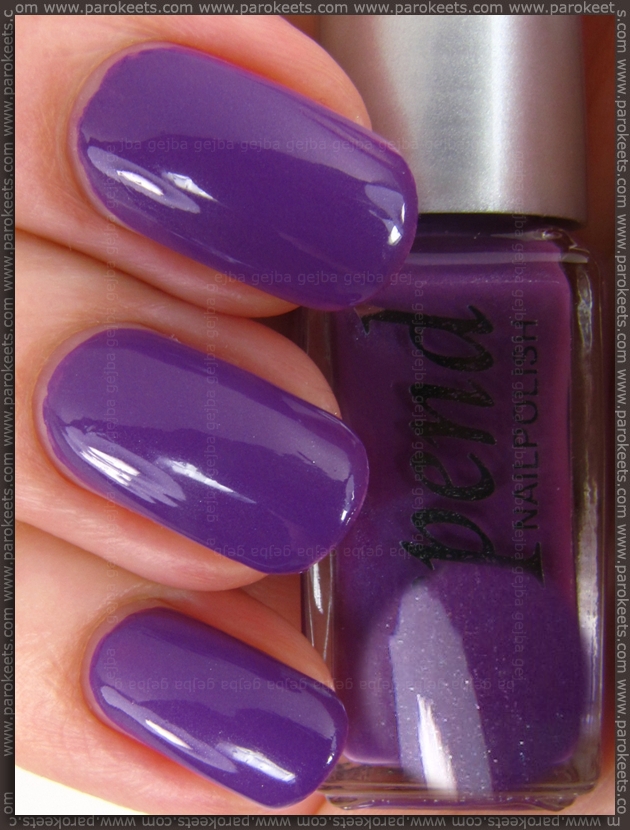 The last nail polish I have for you is white crackle named Depend 5000. It works just like other Depend crackle nail polishes – cracks without problem, thiner layer for smaller cracks, thicker for larger ones. I applied it over Depend 218, 202 and 228.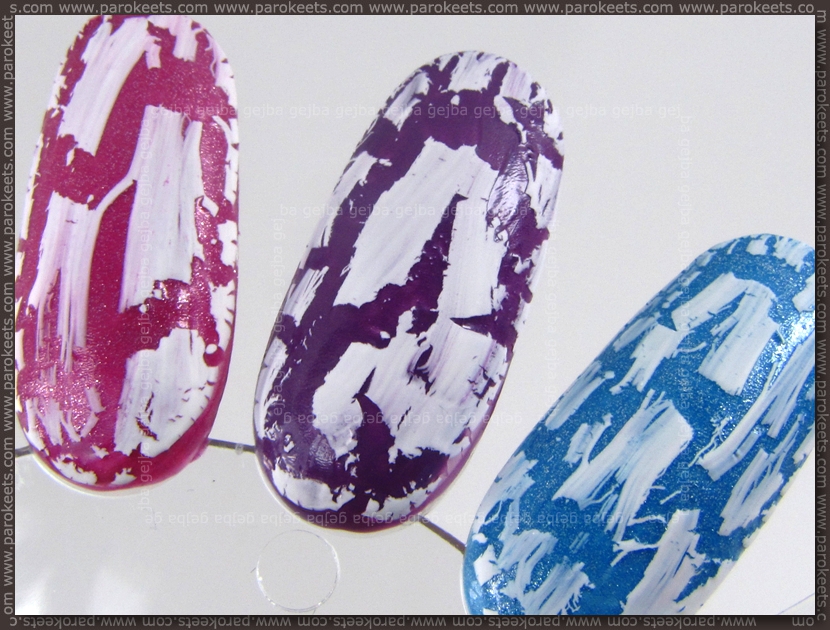 Depend nail polishes are still minis, so no change there.
How do you like Depend nail polishes? Tried any of the treatments? I still have to take a look at that part of their stand.
---
GIVEAWAY is closed.
*we received items for review and giveaway from Depend Slovenia