We debated about Essence Break Through nail polish on few forums, blogs … and none of the opinions were favorable. It's hard to apply, streaky, chips … As all of the new Colour&Go polishes I have tried so far worked well I was really curious what went wrong with this shade. So I bought it the first opportunity I had.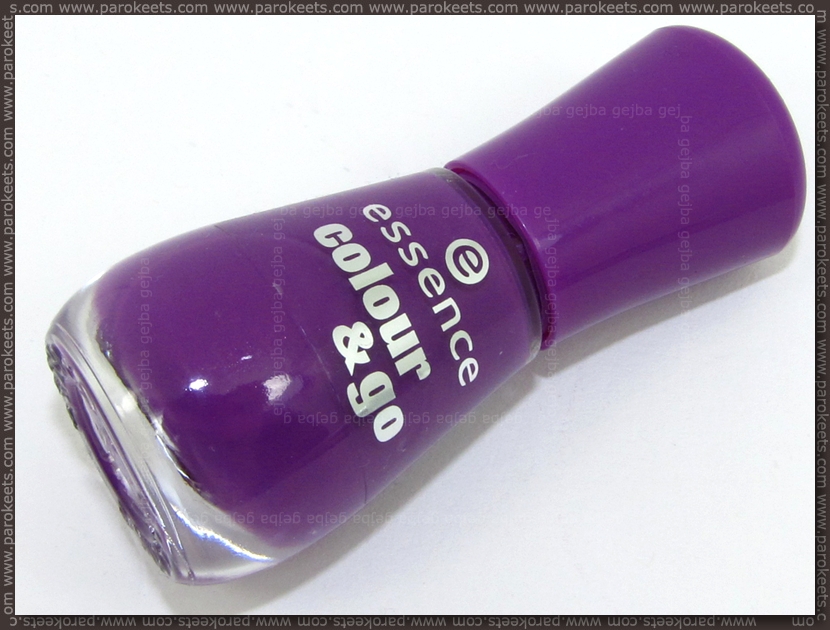 You know how it is – we all have our way of applying nail polishes, so I thought I would film how I do it and then show you final result. Here is how my Break Through acted:
I can't say this shade was horrible to apply or that finish looked annoyingly streaky. It's not my favorite formula as it's little bit to thin for that, but nothing I could not live with. What really shocked me was how different this shade looks in shade, artificial cool light and under sunlight. It was like looking at two completely different shades.
Staying power I can not yet comment on. It didn't chip in the few hours I wore it without top coat, but I'll have to wear it for couple of days to see how it fares on my nails. I'll update this post as soon as I test it.
Swatch is made with 2 coats of Break Through and one layer of top coat. Photo was taken under cooler light, while detail is from the sun … see how different are the colors?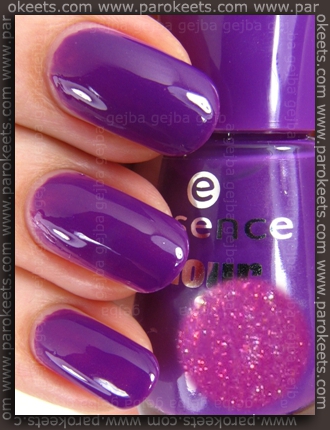 It's not really my kind of the shade, but I was curious so I had to try it out.
Do you have Essence Break Through? What are your thoughts about this nail polish?