If one goes to a foreign country one has to buy some local stuff, right? Even though most of the products are available "at home". Well, I don't have much more to say. Let's see what I bought in Germany.
My shopping bag …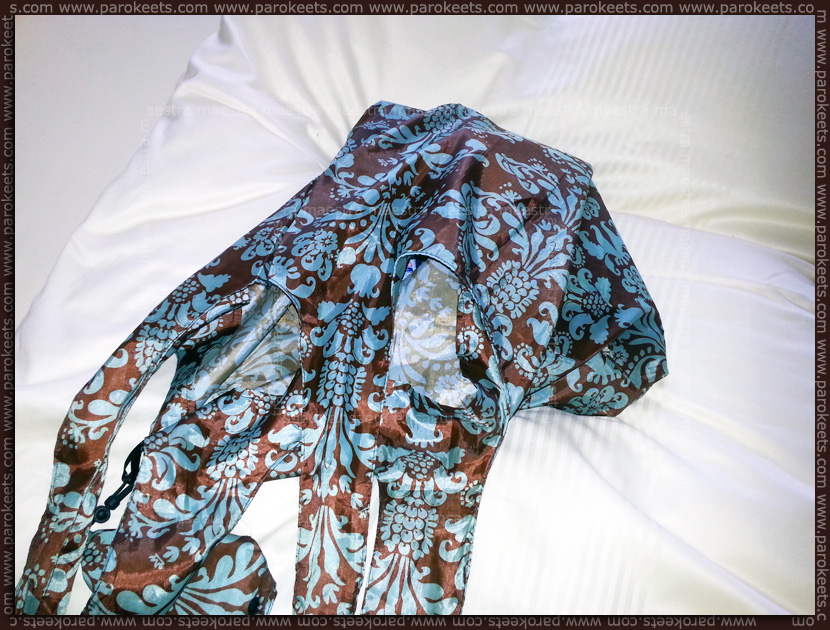 … sneak peak …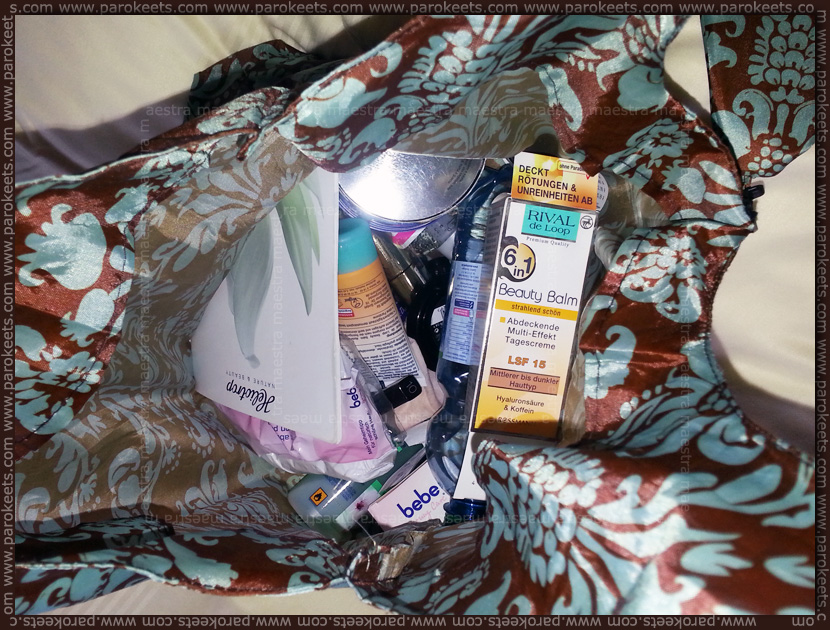 … products I desperately needed. :D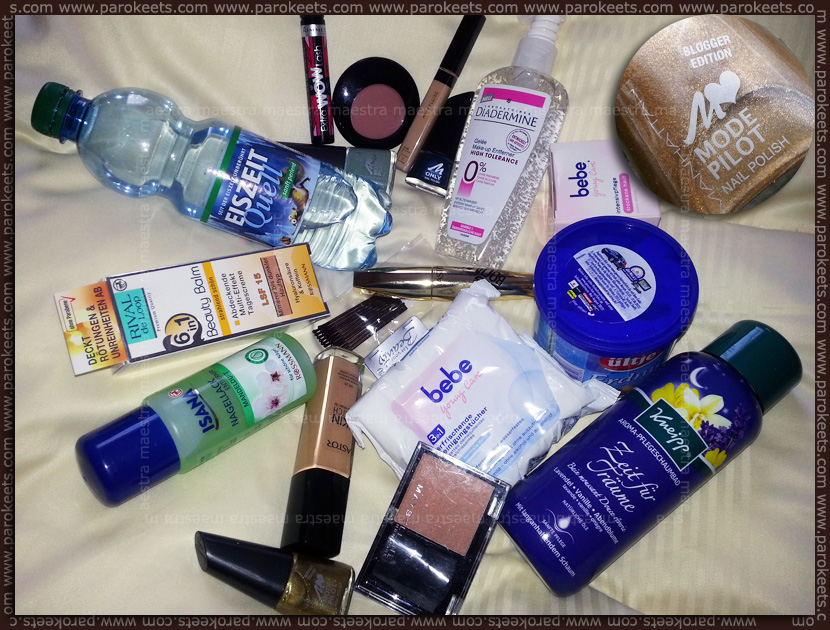 Let's meet some of them.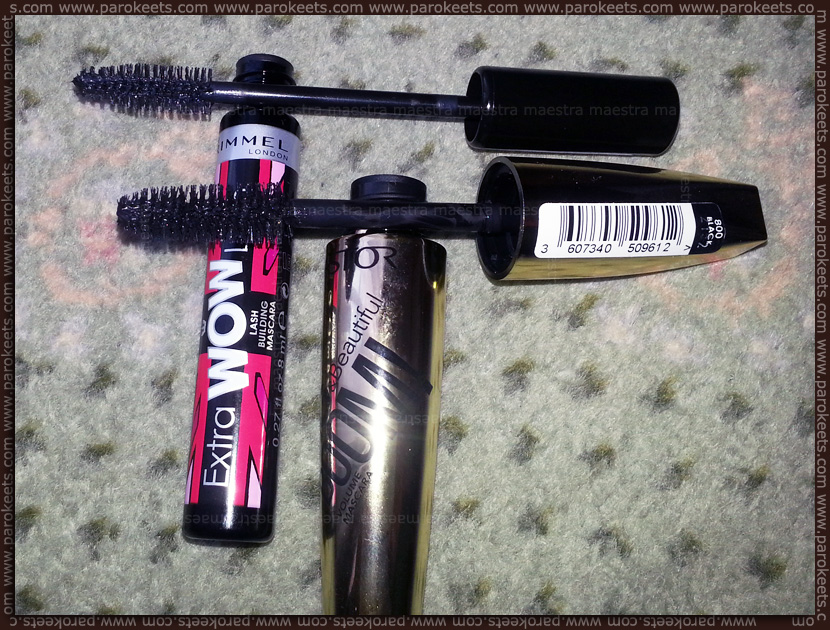 Mascaras are OK. I didn't fell in love with any of these two. The Astor one has a huge wand and it doesn't give that much volume in one coat (as it promises). If I had to choose on of them, I'd choose the Rimmel one.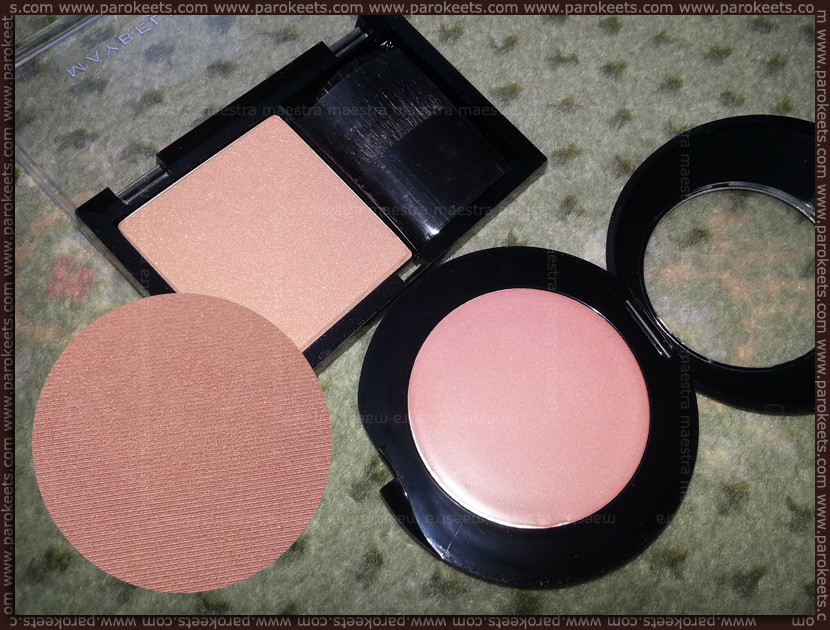 I love the Maybelline blush, but I am not impressed by the Astor one.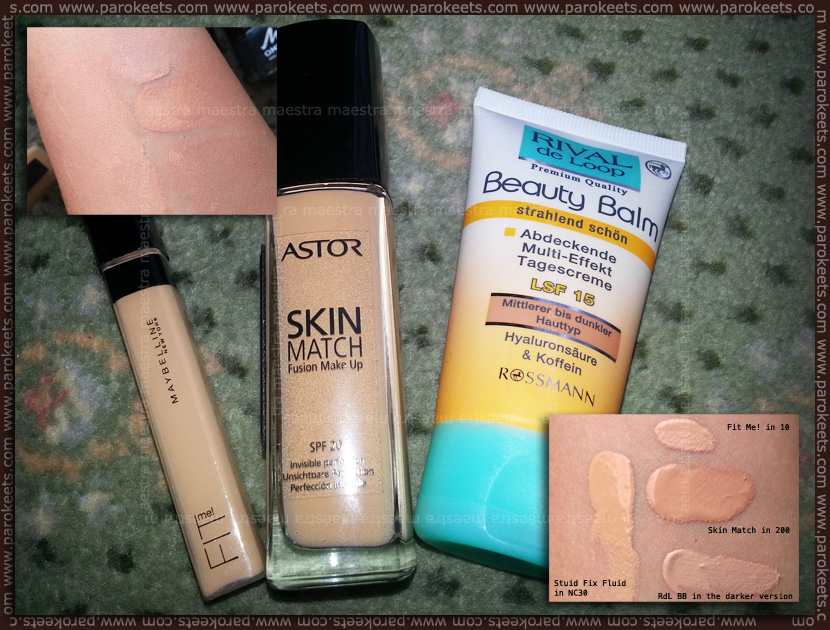 I am very satisfied with these three products. I was very surprised by the Rival de Loop Blemish Balm. It is actually very nice. It is cheap, the coverage is very nice, the application is easy. First I only bought the darker version, because I am still tanned from the summer. And because I liked it so much, I went back and also bought the lighter version. The funny thing is, that RdL BB (dark one) gets darker when you apply it on the skin and the Astor Skin Match foundation gets lighter when you apply it.
That is what I bought in Germany. Have you tried any of the products I bought yet?