It's time to give away cute prize from our Kiko Lavish Oriental post. One lucky lady is getting Sumptuous Mocha eyeshadow palette and Silk Taupe holographic nail polish.
This time computer fancied number 96 …
Congratulation, Baroqe!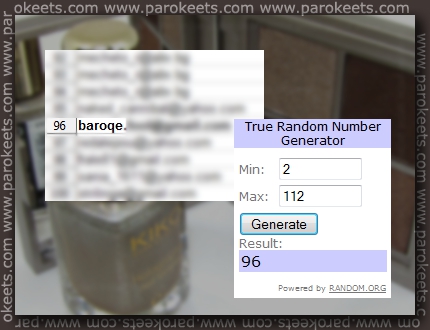 As our newsletter subscribers already know, next giveaway will be all about … OPI Black Spotted. Hope you like it.