Rain, snow, flood alerts – not my kind of a weather. So I pulled out swatches from one of my August play sessions with new Catrice nail polishes to remind me of sun, sea and shot sleeves.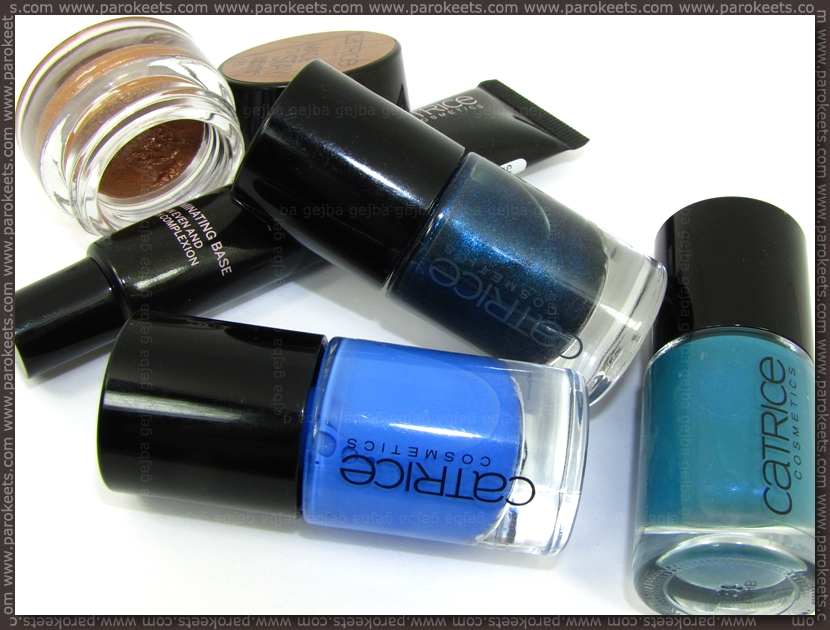 Catrice George Blueney is for me personally the prettiest nail polish among their new fall 2012 shades. Gorgeous dark blue shimmery shade that was not hard to apply and gives my nails almost vampy look without being too dark + shimmer does not turn invisible.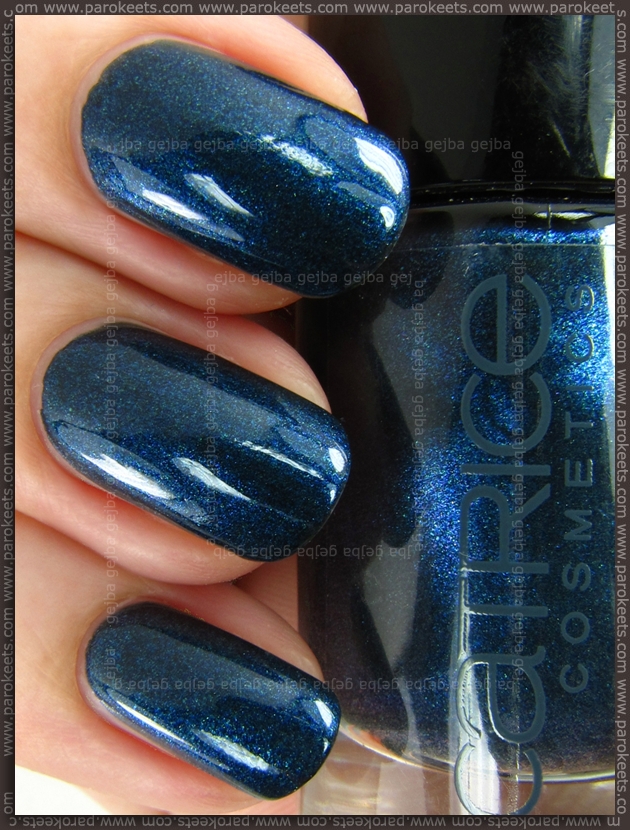 I was having fun and decided to try out all three nail polishes I bought at once. First I sponged on Catrice No Snow Petrol nail polish and then stamped over the combo with Essence image plate and Catrice It's All I Can Blue … I called this my invisible manicure as the last two nail polishes weren't really that visible in real life. :D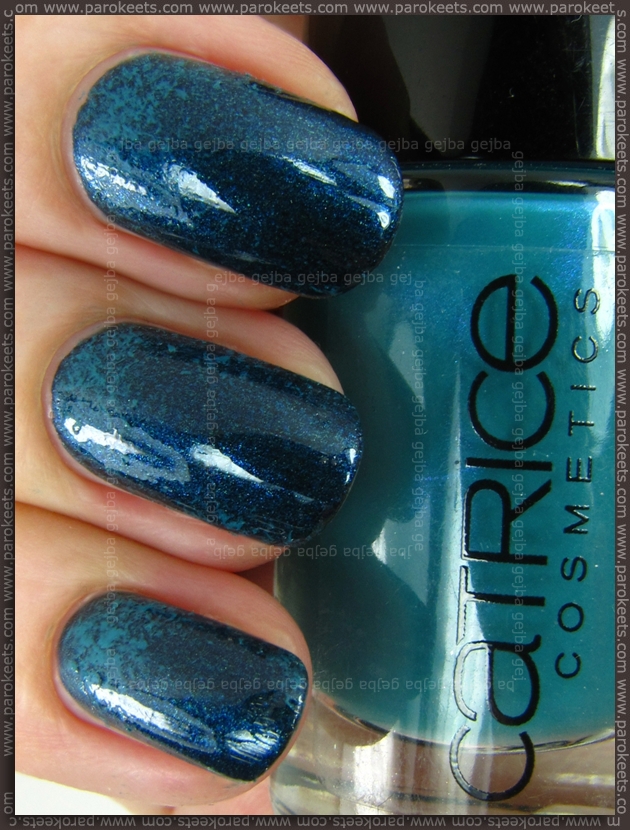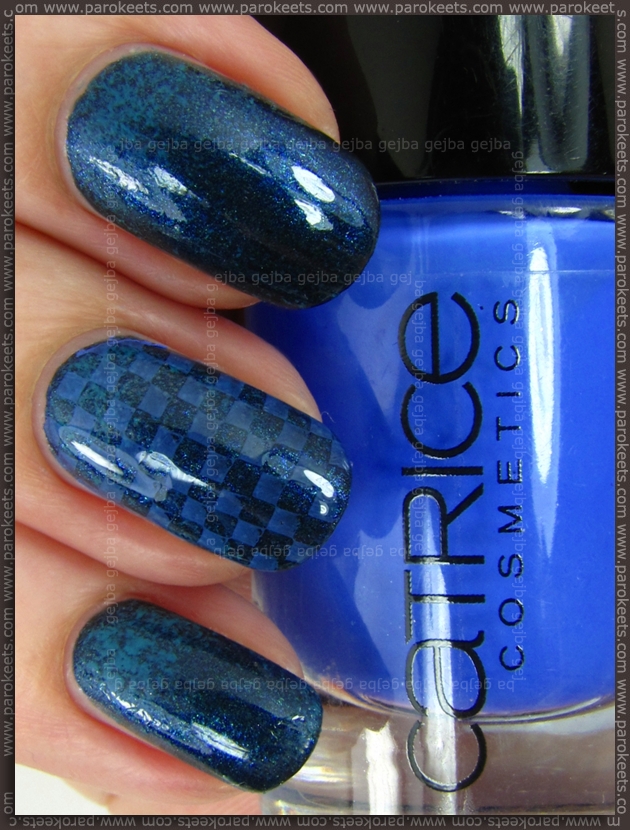 Now I'm just hoping for at least one more month of fall weather and no more snow until the end of December.