I think you'll be seeing a lot of red glitter this month from me … or I'll be at least wearing it on my nails.
This time I wanted to try out Mavala Sparkling Red glitter nail polish. As this is sheer nail polish I needed a base for it. I opted not to use red base as Sparkling Red has lots of red glitter and I didn't wan to hide them.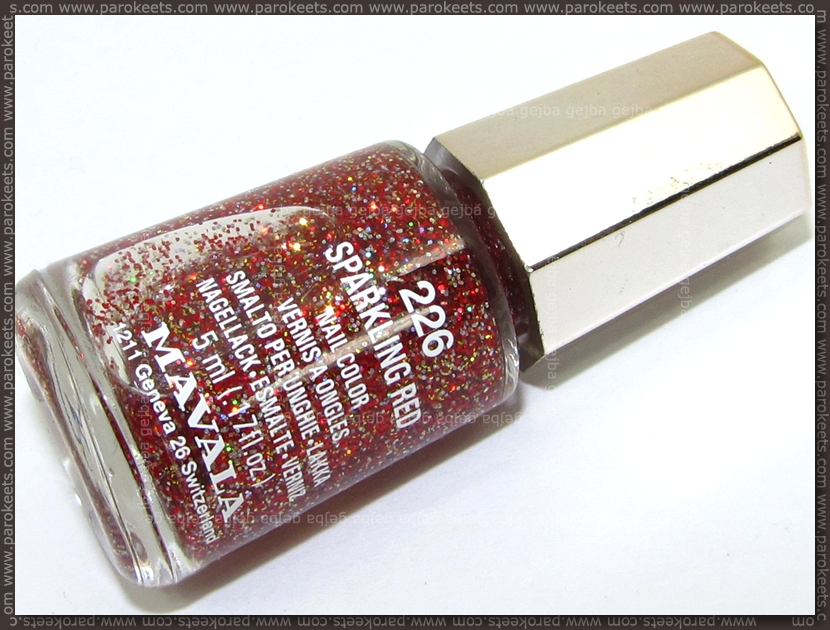 I checked my "untried" stash and chose Kiko 242 (Ametista Perlato) nail polish. I liked the fact that it's darker shade and has purplish pink base (more purple in real life).
One thicker coat of Mavala Sparkling Red and I had on really eye-catching manicure with lots of holo glitter. Photo is little bit off as this was only photo which showed at least tiny bit of fiery sparkle. You can see this manicure in action in Collistar Milano video.
What kind of mood are you currently in … manicure wise?